The most generous gift to the Audubon Center at Debs Park is your time. We offer many opportunities for volunteers ages 9 and up interested in bringing the community together to appreciate, enjoy, and protect birds and nature.
The mission of the Volunteer Program is to provide opportunity for community members to connect with, learn about, and advocate for the natural world through hands on conservation and advocacy opportunities. Volunteers play a key role in carrying out the mission of the Center and helping it reach its full potential.
Below is a list of current volunteer opportunities:
Habitat Restoration at Debs Park
Every WEDNESDAY MORNING at the Center from 9AM-12PM. Volunteers help us plant CA native plants and/or maintain native plant restoration sites through invasive species removal, watering, mulching, trash pick-up, and more. These events provide a great overview of the Center and our work. If able, volunteers are encouraged to attend a restoration volunteer event prior to pursuing any other volunteer opportunities or commitments. Sign up for these events via L.A. Works: https://www.laworks.com/opportunity/a0C3l00000fBFv8EAG
Habitat Enhancement along the L.A. River
The Center also maintains and enhances habitat at a number of pocket parks along the L.A. River, where we host volunteer events almost every Saturday morning. Volunteers mainly help with removing invasive species, mulching, raking, sweeping, and/or planting native plants (depending on the time of year). If you are interested in our Saturday morning L.A. River opportunities, please contact mika.perron@audubon.org to be added to the contact list. You will receive the list of upcoming events towards the end of each month.
Higher Level Commitment Opportunities
Are you looking for a regular, long-term volunteer commitment? Consider one of our Tier 3 volunteer positions! These positions require a higher level of training and commitment and in turn, volunteers have greater responsibility and ownership of their volunteer tasks, resulting in higher level reward. Tier 3 volunteer positions include Nursery Stewards, Community Program Leads, Front Desk Volunteers, and more. CLICK HERE for the complete list of currently available Tier 3 volunteer positions.
Does one of these volunteer opportunities seem like it might be a good fit? SUBMIT AN APPLICATION to begin the process! Once an application is received, our Volunteer Coordinator will follow up with next steps.
Groups of 15 people or less are welcome to sign up for our regular habitat restoration or enhancement events. Spots are available on a first come, first serve basis. If you are looking to schedule an event farther in advance, please reach out to mika.perron@audubon.org and we may be able to accommodate your group (on a case by case basis).
Visit our event page for more volunteer opportunities and programs!
How you can help, right now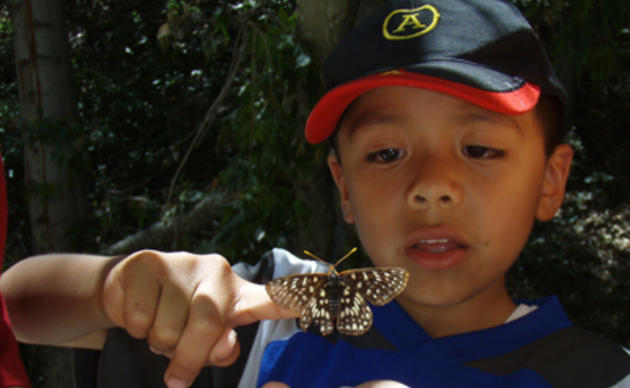 Make a gift
You can help us continue to deliver this outstanding programming to the Los Angeles area by making a generous gift today. Thank you!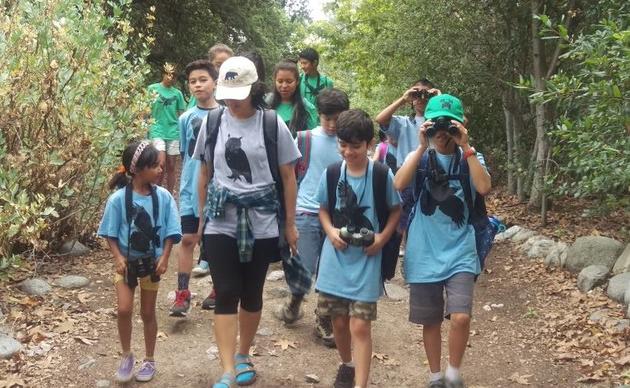 Volunteer with us
Giving just a little bit of your time can make a big difference to the success of our center.