The Center's mission is to inspire people to experience, understand and care for the local natural world.
In addition to restoring habitat for bird and other wildlife at Debs Park and along the L.A. River, the Center's primary goal is restoring the connection between people and the land in Los Angeles. As the first center that Audubon built within an urban environment to specifically engage the Latino community, the Audubon Center at Debs Park has played an important role in building a more diverse and inclusive conservation movement here in Los Angeles and beyond. Community engagement lies at the core of the Center's values and programming. In its holistic, people-focused, approach to conservation work, the Audubon Center at Debs Park serves as a community hub for environmental justice and advocacy work in Los Angeles and across the Audubon network.
Additionally, as the first LEED Platinum certified building in the country at the time of its construction in 2003, the Audubon Center at Debs Park prioritizes sustainability. The building serves as a valuable tool to educate and engage the community about sustainable buildings and green infrastructure.
The Center is operated by Audubon California, a state field program of National Audubon Society. Read more about the National Audubon Society here!
How you can help, right now
Visiting Our Center
Audubon Center at Debs Park is located at 4700 Griffin Ave, Los Angeles, CA 90031
Center Hours:
Thursday to Sunday : 8:00 a.m. to 4:00 p.m.
Trail Hours: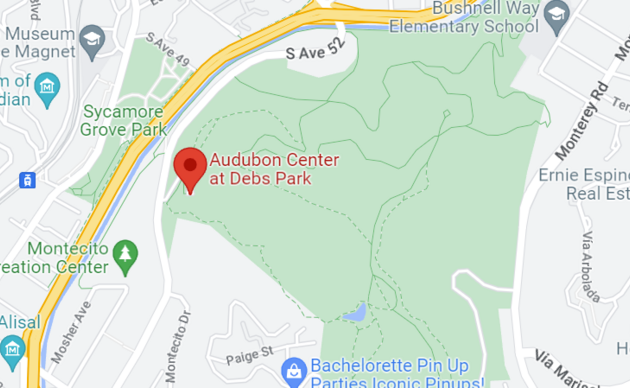 Make a gift
You can help us continue to deliver this outstanding programming to the Los Angeles area by making a generous gift today. Thank you!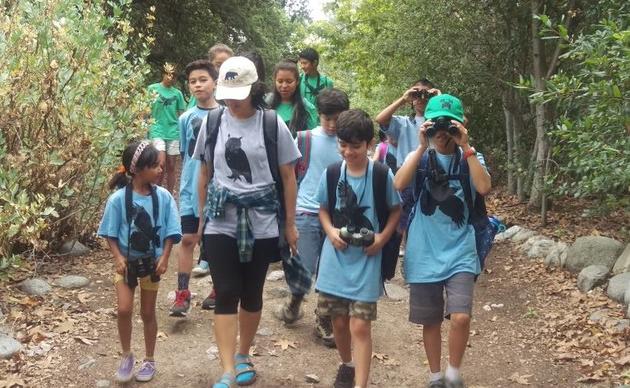 Advocacy Resources
Ready to meet with your representatives? Here are some tools to get you started.