The most generous gift to the Audubon Center at Debs Park is your time. Whether you plan to volunteer every week, or bring a group for a day of service, your help is greatly appreciated. We offer many opportunities for volunteers interested in bringing the community together to appreciate, enjoy, and protect birds and nature. Please see below if any openings interest you.
Audubon Center Debs Park Volunteer Positions
Administrative Assistant
When guests first arrive at the Audubon Center, the administrative assistant is often the first person they meet. Whether sitting at the front desk or engaging guests in the courtyard, the administrative assistant must be comfortable speaking about the center, the Audubon Society, Debs Park, and local wildlife. They will be an information source about the Center and Debs Park, help set up for special events, answer phone calls, and rent equipment to guests.
Community Naturalist
The Audubon Center was designed to be a premier environmental education center for the neighborhoods of Northeast LA. Community Naturalists utilize all the educational resources available at the center (including but not limited to: Discovery Room, Children's Woodland, hiking trails, Los Nogales nursery, and the snakes) to provide programming to school groups, families, and other guests. They may also help provide interpretation during our weekly bird and native plant walks. Community Naturalists preferably have a background in education or natural science, but training in interpretation and natural history will be provided.
Facilities Worker
The facilities worker puts in the hard work to keep the center looking beautiful. Tasks include trash cleanup from the parking lot, courtyard, Children's Woodland, and walking paths, graffiti removal, pruning landscaped areas around the center, sweeping pavers, cleaning the ponds, and refilling hummingbird feeders. The groundskeeper will also assist with construction/installation projects within the courtyard and Children's Woodland.
Outreach Ambassador
We are constantly looking to grow our volunteer program and increase awareness about the center within the Northeast LA community. The outreach ambassador will represent the Audubon Center at off-site locations such as schools or farmers' markets. They must be comfortable talking about events and ongoing programs at the center, effectively communicate the mission and culture of the center, and encourage potential guests and volunteers to come visit. The ambassador will continue to explore new and different methods to attract the community to the Audubon Center.
Nursery Gardener
National Audubon set a goal of growing one million native plants by 2020 to create more bird-friendly communities. In line with this mission, the Audubon Center at Debs Park and Santa Monica Mountain National Recreation Area partnered to run Los Nogales Native Nursery. Nursery gardeners will assist with watering, sterilizing pots, collecting, cleaning and sowing seed, and propagation. Nursery gardeners will receive training in soil mixing, seed collection and processing, propagation, watering, and plant identification.
Restoration Steward
As is common with urban parks, Debs Park is subject to frequent disturbances, and thus vulnerable to degradation by undesirable (usually invasive) species. The restoration stewards monitor the status of existing restoration sites and prioritize work that needs to be done on each (watering, weeding, mulching, berm repair). Furthermore, stewards help prepare future restoration sites by using weed management practices appropriate to the site and weed species, laying jute netting (if needed), mulching, and subsequently assist (or lead, after completing training) with volunteer outplanting events.
Volunteer work days are Wednesday and Saturday from 9 am-12 noon. Bring water, a hat, and clothes to get dirty! Also, please fill out the downloadable waiver below and bring to your first day.
Contact:
Lauren Hill
Volunteer Coordinator
323-221-2255
How you can help, right now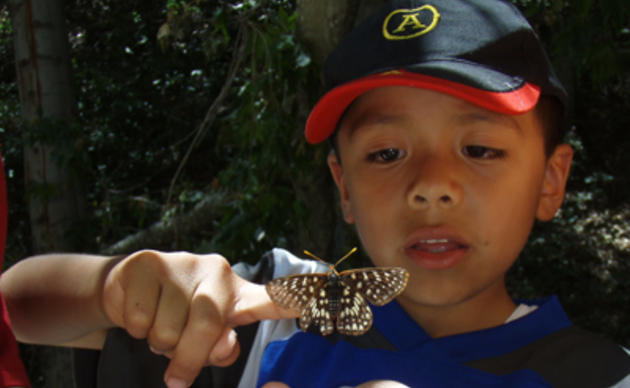 Make a gift
You can help us continue to deliver this outstanding programming to the Los Angeles area by making a generous gift today. Thank you!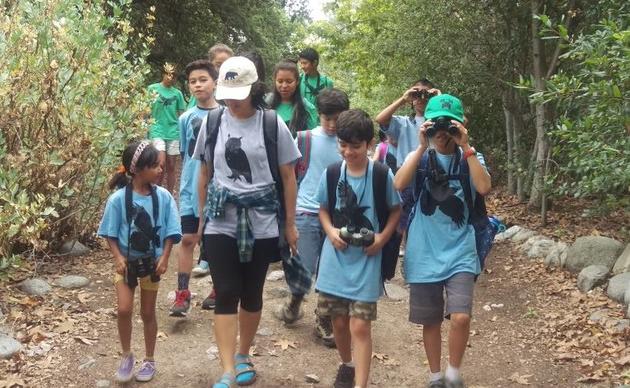 Volunteer with us
Giving just a little bit of your time can make a big difference to the success of our center.