Working with the next generation of environmental stewards
At the Audubon Center at Debs Park, we believe in the importance of educating youth in environmental conservation. Our Audubon Youth Leaders Program engages youth to provide them with tools and hands-on experience to pursue conservation work and advocacy in their communities. Since 2018, we've worked with over 200 students. Audubon staff provide local youth with a wide range of training, including education on California native plants, restoration practices, and community engagement. Through classroom visits, internships, and advocacy opportunities, we are working to build the next generation of environmental stewards and leaders.
APPLICATIONS NOW OPEN - DUE BY OCTOBER 26TH!
We are looking for 9th to 12th graders interested in joining our Audubon Youth Leaders program! Program participants will be awarded a $600 educational award for completing the program, as well as a California Naturalist certification. Youth Leaders will have the opportunity to connect with the natural world and make a positive impact in their community through advocacy workshops, hands-on habitat restoration work & more! The program will run from November 16th, 2022 to March 25th, 2023. Participants will complete 80 hours with the Audubon Center at Debs Park. Students will meet over zoom on Wednesday after school (time TBD) and Saturdays in person at the Center from 9:00am to 12:00pm.
DOWNLOAD THE APPLICATION BELOW and turn it in by October 26th, 2022 at 3:30pm. Applications can be submitted via email to Evelyn.Serrano@audubon.org or delivered to the Center in person.
Audubon Youth Leaders (AYL) is a program centered on improving access to leadership development opportunities in an outdoor setting for youth. Audubon Youth Leaders focuses on developing leadership skills, hands-on service learning in native ecology, and working together as a team to carry out a youth-led conservation action project. This opportunity was made possible by The Nature Conservancy.
Have questions? Contact us: Evelyn.Serrano@audubon.org or call 323-221-2255 x115
How you can help, right now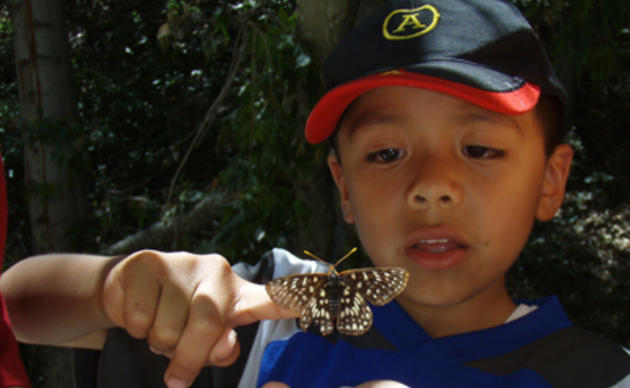 Make a gift
You can help us continue to deliver this outstanding programming to the Los Angeles area by making a generous gift today. Thank you!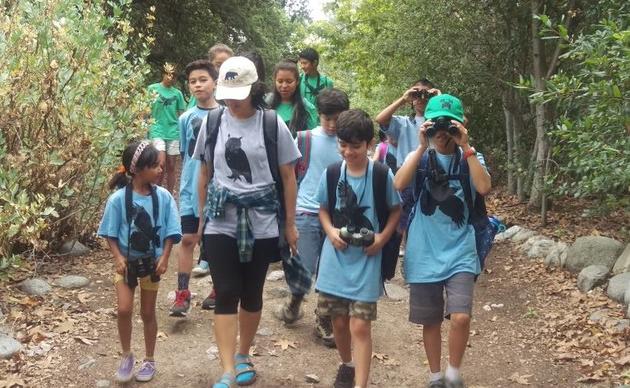 Volunteer with us
Giving just a little bit of your time can make a big difference to the success of our center.