About
Our Staff
Meet the team
Evelyn Serrano, Center Director
As a native Angelino, Evelyn is very excited to be part of the Audubon Center at Debs Park crew. Growing up in South Central Los Angeles, she has always enjoyed walks in her neighborhood and finding the hidden gems where nature thrives in the cityscape. As a kid she looked forward to three-day weekends when she would get to go camping. She disliked the food prep, packing up the car, and what felt like an extra-long car ride, but she loved sitting by the river, running around, and using the trees to play hide and seek. When not working you can find Evelyn hiking, tide pooling, or playing board games.
Evelyn earned her Bachelor's Degree from the University of California- Santa Cruz (UCSC) in Marine Biology and her Master's degree from the California State University- Fullerton (CSFU) in Conservation Biology. As an undergrad she was a docent at the Seymour Center, a small aquarium in Santa Cruz, where she was exposed to the world of informal education. While completing her Master's degree Evelyn realized that she loved teaching outdoors and utilizing everything around her to connect people with the natural world around them, and to inspire excitement and curiosity. She spent 11 years as a member of the Education Department at the California Science Center in Exposition Park. She is excited to use her experience to connect people with nature and empower our visitors to see themselves as naturalists.
Chelsea Abrahamian, Community Conservation Fellow
Chelsea, native to the San Fernando Valley and currently living in Simi Valley, is extremely excited to be a part of the Audubon Debs Park team. Being in an urban environment, she didn't grow up visiting natural spaces often, but still developed a fascination with the natural world. During her time as an undergraduate at Brigham Young University where she majored in Environmental Science and minored in International Development, she fostered her love for science by participating in research in microbial ecology. She also gained an interest in issues of environmental justice. Being both Salvadorian and Armenian and speaking both languages, diversity and representation are an important part of her worldview. Chelsea believes that environmental problems are closely intertwined with social justice issues and is most excited to be a park of Audubon Debs Park for their holistic, people-focused approach to conservation issues.

Chelsea is an avid outdoorswoman and in her free time loves hiking, diving, bird watching, painting, and native plant gardening. She is a volunteer diver at the California Science Center and helps survey kelp forests with Reef Check. Her research interests include ecology, climate change, and environmental justice. She also loves nature photography, and most loves shooting birds on her DSLR and underwater scenes on film. Her favorite bird is the Belted Kingfisher.
How you can help, right now
Visiting Our Center
Audubon Center at Debs Park is located at 4700 Griffin Ave, Los Angeles, CA 90031
Center Hours:
Thursday to Saturday : 8:00 a.m. to 4:00 p.m.
Trail Hours: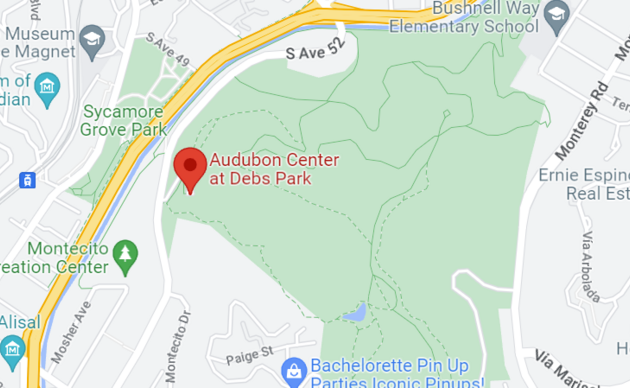 Make a gift
You can help us continue to deliver this outstanding programming to the Los Angeles area by making a generous gift today. Thank you!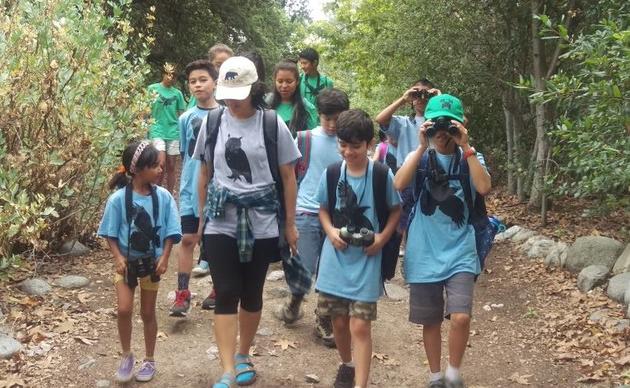 Advocacy Resources
Ready to meet with your representatives? Here are some tools to get you started.