On September 25th we had the pleasure of welcoming the community back to the Center for our first big event since before the pandemic. The Pachanga de las Americas celebrated our community's connection to cultures from all across the Americas through music, food, story sharing, and of course, birds! Between September 15th and October 15th, the United States celebrates "National Latinx Heritage Month," which aims to highlight the contributions that Hispanic and Latino communities have made to the country's history, heritage, and culture. We felt it was important to bring community together to share space and celebrate their heritage.
Thanks to our partners, staff and volunteers, over 400 community members came out to celebrate with us! Latino Outdoors kicked off the event with a hike up to Peanut Lake. We had friends join us from California State Parks, the National Parks Conservation Association, and more! At the event, there were activities for families and kids of all ages. We enjoyed music, raspados, butterfly hats, screen printing, and migration stories together. It was incredible to see so many people coming together to share their stories and dive into art, science and culture.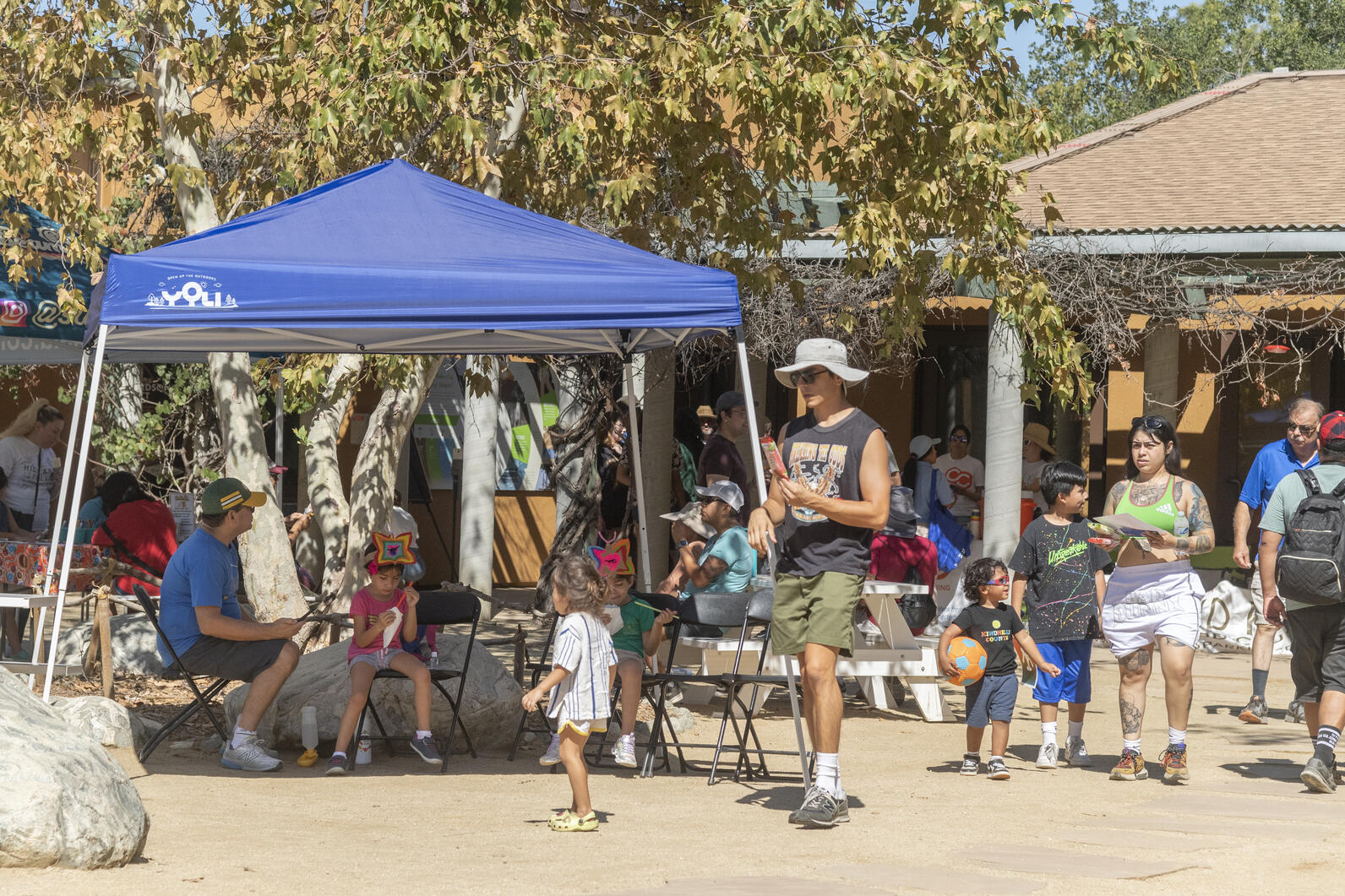 Community Conservation Fellow, Chelsea, explored migration using Audubon's new Bird Migration Explorer. The activity highlighted six birds that migrate from different regions of the Americas. There was information on each of these birds such as their migration paths, diet, habitat, and other fun facts to give people an opportunity to connect with their regional bird. Through these birds, our community mapped their own migration story to Los Angeles and then connected with a corresponding bird by making their own button to take home.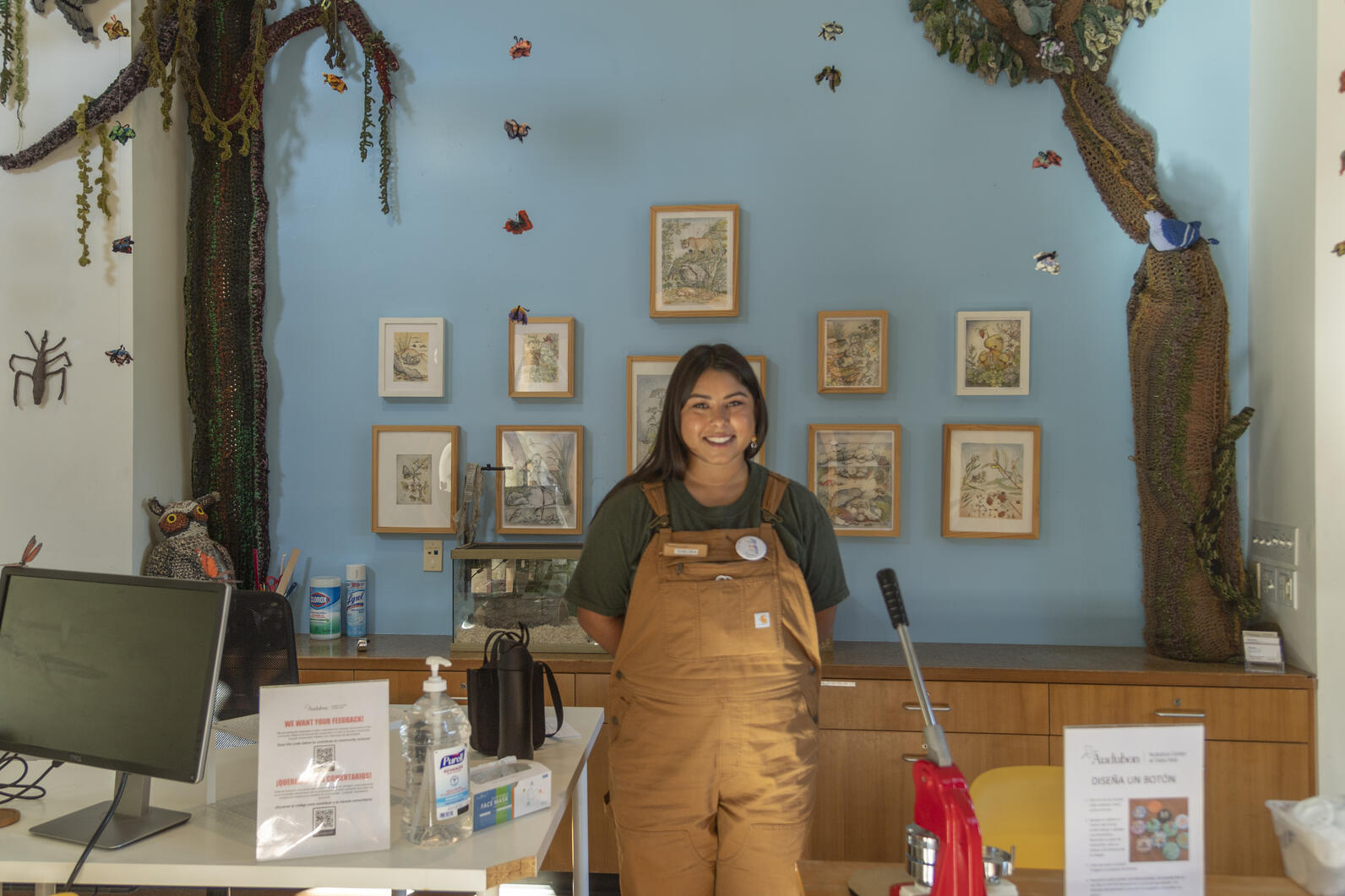 Our friends at the National Park Service also had a mock bird banding station. All of these activities helped our visitors understand how migration data is collected and used. The Arroyo Arts collective and Self-Help Graphics lead art workshops, where everyone got a chance to make a beautiful butterfly hat and create their own silk screen print. The Theodore Payne Foundation reminded us of the importance of native plants and gave away CA poppy seeds! The Sunbeams LA tent offered space for a mental health break, for those who needed a break from the music and food.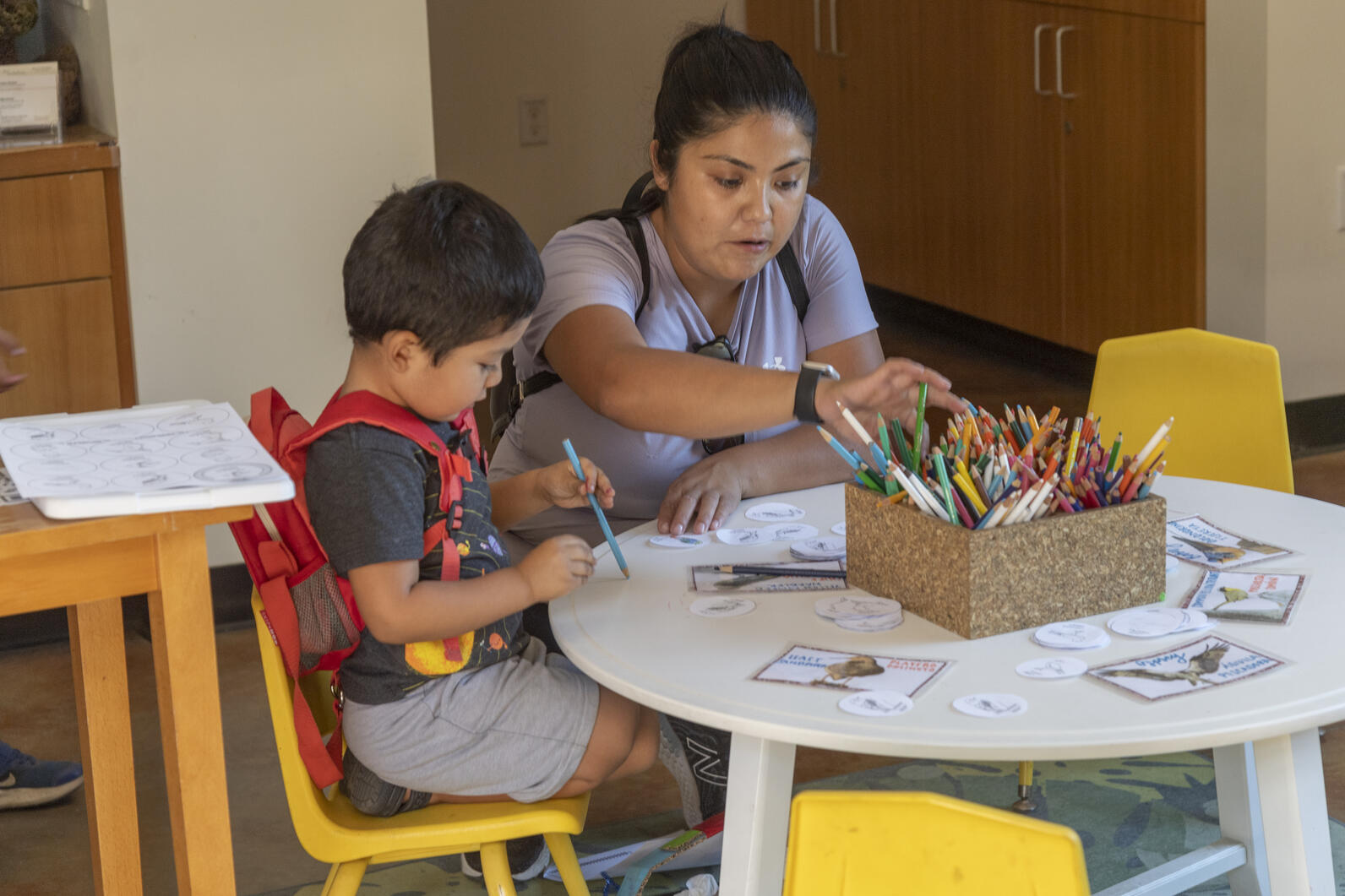 Throughout our Pachanga, we hosted a number of special presentations. These included Story Sharing Sessions with Latino Outdoors, where our community spoke about their experiences with migration, whether it was their personal story of the story of someone who had an impact on them. Wild Wings of California brought live birds and gave people the chance to ask questions about our bird neighbors. We ended our Pachanga with a mini concert from local band El Haru Kuroi.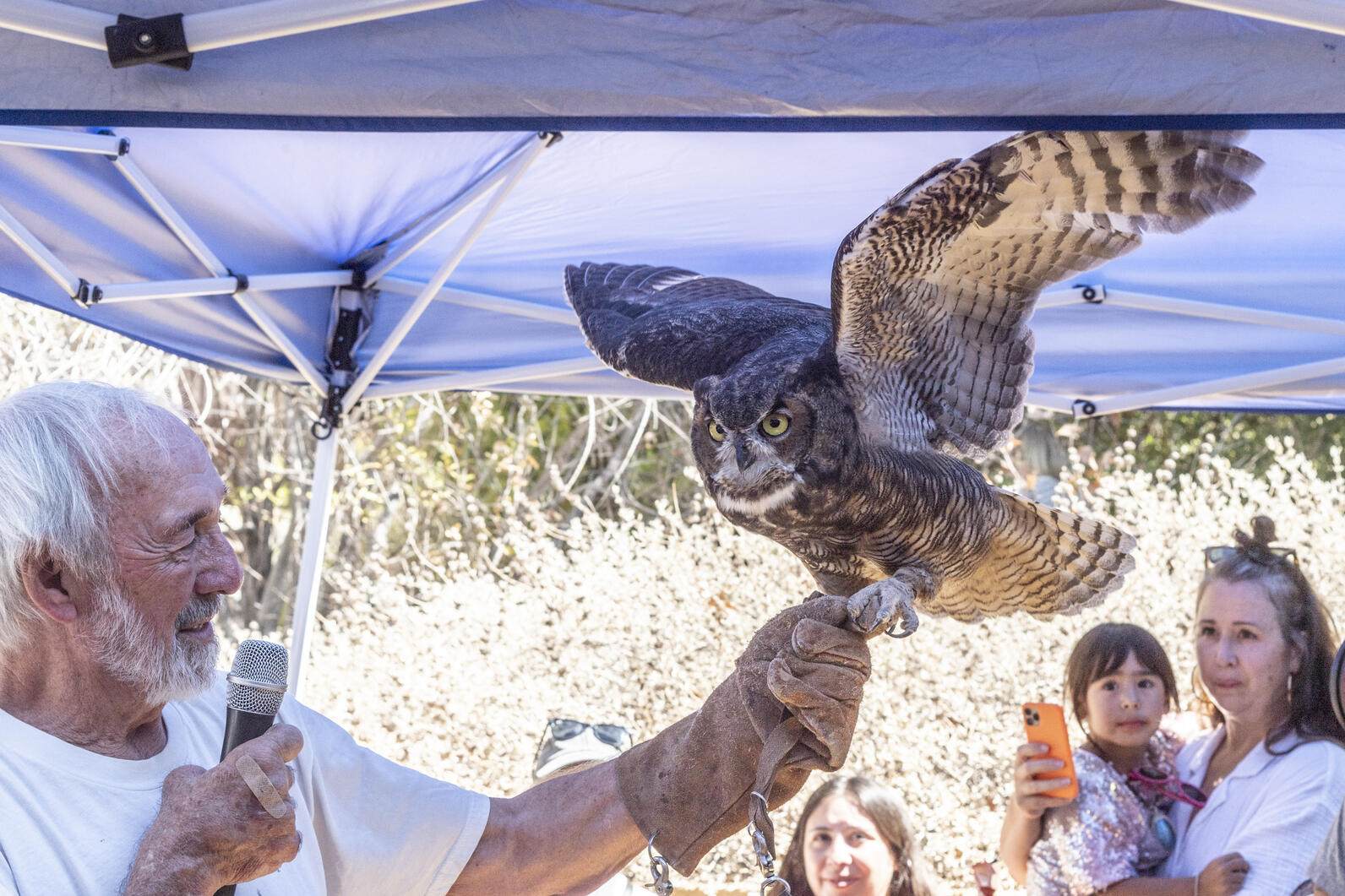 Overall, we had a blast at our Pachanga de las Americas! We loved engaging with our community and sharing cultural traditions with each other, learning about birds, and getting down on the dance floor. Latino Heritage Month continues through October 15th, but here at the Audubon Center at Debs Park we celebrate cultures from all over the Americas every day!