Birding
Guía de Pajareo Celebration & Bird Walk
with Pasadena Audubon!
Saturday, December 09, 2023
8:30am - 10:30am Pacific Los Angeles, California
Location Details
Audubon Center at Debs Park
4700 N Griffin Ave, Los Angeles, 90031, CA
Birthday Circle (past the black decorative gates, once in the courtyard go to the left).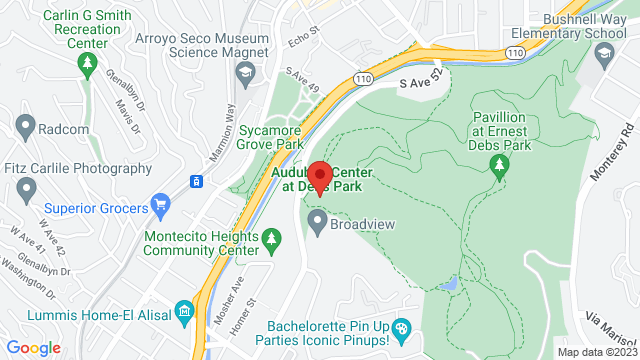 Join Pasadena Audubon Society as we celebrate our newly launched Spanish edition of the local Birding Guide, "Guía de Pajareo del Valle y la Sierra de San Gabriel"! Enjoy family-friendly activities and join us for a bilingual bird walk in English and Spanish!
WHAT TO BRING:
Reusable water bottle
Comfortable walking shoes
Hats and sun protection are highly recommended
OPTIONAL: Binoculars and/or field guides if you have them. We have binoculars available to borrow onsite.
PLEASE KEEP IN MIND:
No previous birding experience required!
Path varies, there are some inclines
Please RSVP in advance
All ages are welcome; there are some steep uphill
Expect to be walking for about an hour. You are welcome to turn back when you are ready
Please leave your furry friends at home
Contact Jamie Cho at jamiec.pas@gmail.com for any questions. For more information about Pasadena Audubon Society, please visit www.pasadenaaudubon.org