Rental
A truly green building
The Audubon Center at Debs Park in Los Angeles is a cutting-edge green building that is a model of sustainable architecture.
The Audubon Center at Debs Park in Los Angeles is a cutting-edge green building that is a model of sustainable architecture. It was certified as the nation's first LEED Platinum building from the U.S. Green Building Council, the nation's leading authority on sustainable building practices.
The design of the Audubon Center at Debs Park focuses on a number of key environmental issues that are at the heart of sustainable building, including renewable energy sources, water conservation, recycled building materials, and native landscaping. The 5,023 square-foot building is the first in the city of Los Angeles to be entirely powered by on-site solar systems – functioning entirely "off the grid." The building also uses significantly less water than a conventional building of its size.
In order to meet the requirements for the Platinum Rating, a building must earn a minimum of 52 sustainability points out of an available 69. Points are awarded for everything from site selection and materials used, to innovative design and indoor environmental quality. The Audubon Center at Debs Park earned 53 LEED (Leadership in Energy and Environmental Design) points, garnering particularly high marks for its efficient water system, and renewable energy sources.
While energy and water conservation are major green features of the building, Audubon's commitment extended way beyond those requirements. Virtually every aspect of the Audubon Center at Debs Park – from the floor to the rooftop – was crafted to adhere to the stringent requirements. Recycled materials were used wherever possible, included melted down handguns and scrap metal in the rebar that strengthens concrete blocks and floors. The use of organic materials was also key, and is demonstrated in everything from the carpeting of Mexican agave plant, to wheat board and sunflower board cabinets and desks.
The LEED program also stresses the importance of using locally harvested and manufactured materials, including wood, landscape plantings, sheet metal, concrete, and paving materials. More than 25 percent of the building materials used in the Audubon Center were locally harvested, and more than 50 percent of the materials were locally manufactured – in both cases an amount 2.5 times that required to achieve LEED credits.
How you can help, right now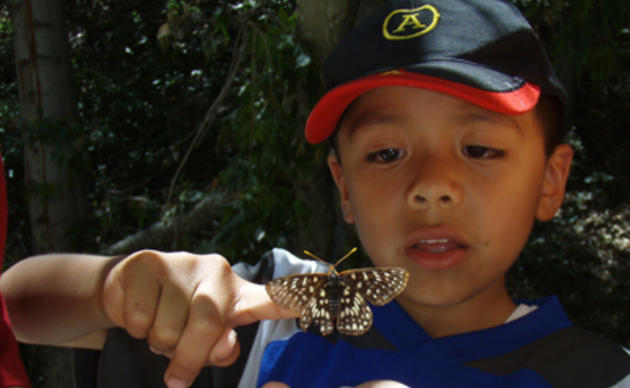 Make a gift
You can help us continue to deliver this outstanding programming to the Los Angeles area by making a generous gift today. Thank you!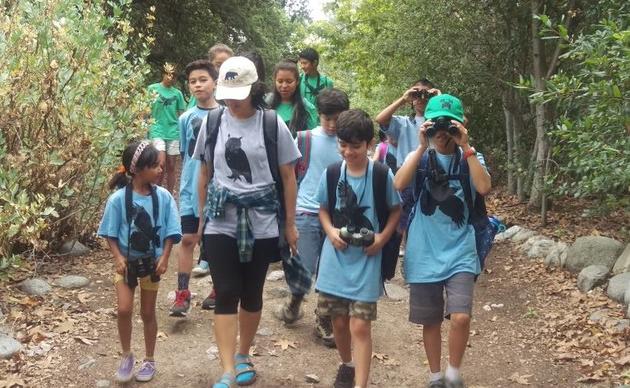 Volunteer with us
Giving just a little bit of your time can make a big difference to the success of our center.