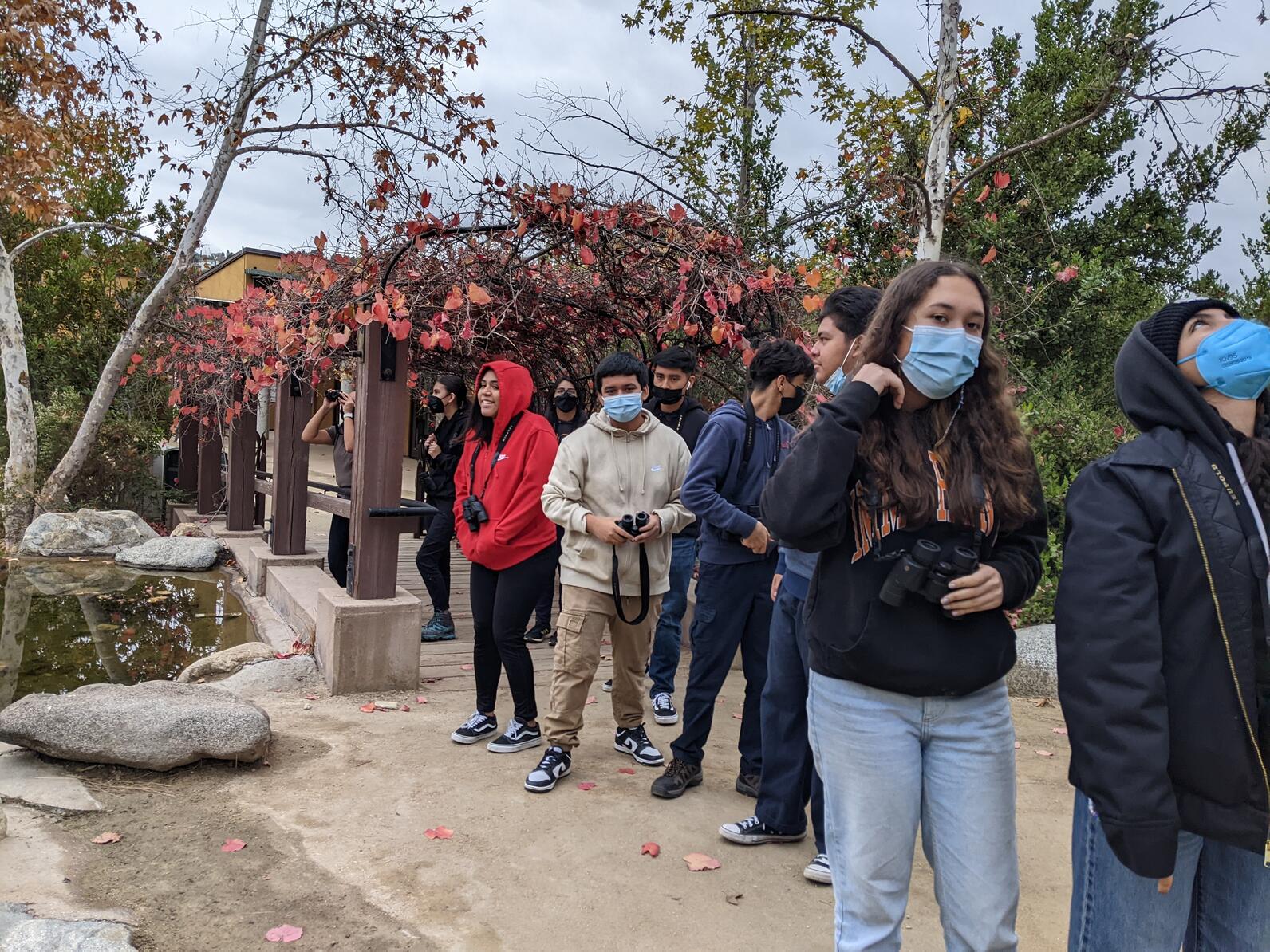 In partnership UC ANR and Anahuacalmecac International University Preparatory of North America , the Center is offering a Climate Stewards certification to high schoolers. Anahuacalmecac is the first high school to offer this course as an approved UC A-G college prep class.
Audubon's Public Programs Manager has helped co-construct the curriculum in partnership with Anahuacalmecac instructors, focusing on climate science lessons. The program is specifically geared towards indigenous youth and honors indigenous practices of climate stewardship in the midst of our global climate crisis.
Science lessons are hands-on and relate back to problems in the local community. After completing thecourse, students will be able to communicate and engage in local solutions to advance community and ecosystem resilience. So far, students have engaged in restoration work, mapped local areas to compare ground cover, and created their own ecosystems in jar.