Last month we wrapped up the Plants for Birds summer internship program, led by Fund II Apprentice, Tania Romero. Six students from Sotomayor Learning Academies and Anahuacalmecac International University Preparatory participated in a six week internship program, where they developed foundational knowledge in regards to growing and propagating native plants, understanding local birds and their habitats, and engaging volunteers and community members through habitat restoration events and bird walks. Justin, Iren, Blanca, Ahui, Alexandra, and Raul played a key role in establishing the native plant nursery at Sotomayor Learning Academies, transplanted over 400 native plants, seed collected and processed over 5 native plant species, sanitized over 200 cones and flats, and helped with 5 volunteer events and 1 community bird walk. All in just 12 sessions! We are so appreciative of their willingness to learn, to work together, and to truly embrace the experience with open minds and dedication to the internship program. The summer interns were an amazing addition to the Debs Park team, and although we will miss their enthusiasm and energy we hope that they will take what they've learned this summer back to their respective schools and become conservation and community engagement leaders among their peers and in their community. We are proud and honored to have played a role in the development of this next generation of environmental stewards, and wish them all the best in their future endeavors.
Special thanks to the Gottlieb Foundation for funding this amazing opportunity for local youth!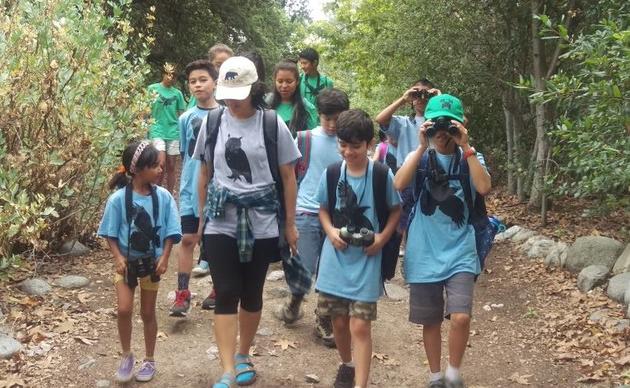 Support our work
Help us bring the beauty of nature to the Los Angeles Area by making a generous gift today!