Gerardo Garcia is a geology student at Pasadena City College and lives just down the street from the Center. He reached out to us last December with the idea of leading geology walks here at Debs Park. He views the Center as a cultural oasis removed from the hustle and bustle of the city and wanted to get more involved, while also applying what he's learning in school to the real world. He is passionate about geology and is fascinated by how the Earth works: how it was formed, what it's made out of, and what this can tell us about the world we inhabit today. Gerardo especially likes how Debs Park provides a glimpse into how Northeast LA might have looked millions of years ago, and how you can clearly see the evidence of sea level rise and fall when exploring geological features throughout the park.

Gerardo is now leading Rock Walks here at the park on the 4th Saturday of every month! This month's walk will be taking place on Saturday, May 25th from 9:30-10:30am. We are super excited to be offering this unique programming and to incorporate geology further into our conversations surrounding birds, plants, conservation, and community engagement. We owe it all to Gerardo and his commitment to supporting the Center and providing this experience for the community. Thank you Gerardo! Check out the website he created for more info.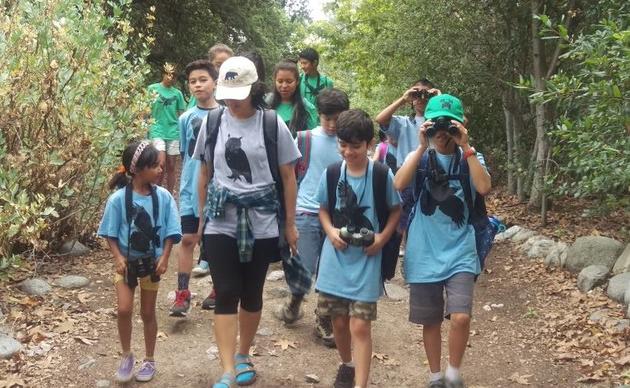 Support our work
Help us bring the beauty of nature to the Los Angeles Area by making a generous gift today!