Have you ever seen a group of people running around Debs Park on a Saturday morning with gloves and plastic bags and wondered, what the heck are those people doing? Well, the answer is plogging! Plogging, which is a combination of jogging and picking up trash, originated in Sweden a few years back and has since spread throughout the U.S. in response to concern surrounding plastic litter and pollution. For those of you who have driven or walked along the roads surrounding Debs Park, we're sure you have noticed the significant need for trash pickup in this area. Back in 2018, volunteers Michelle Tarian and Tyler Locke identified this need and decided to take action. They spearheaded a partnership with L.A. Works aimed at bringing ploggers out to Debs Park and ran a number of successful events, collecting hundreds of pounds of trash. The project has now been taken over by two new volunteers, Alma Lerma and Kevin Gerner, who are currently leading plogging events almost every other Saturday here at the Center. We couldn't be more grateful for Michelle, Tyler, Alma, and Kevin's generous donation of time and energy towards keeping the park clean, preventing plastic pollution, and engaging the community in stewardship of Debs Park. We'd like to extend a huge thank you to these superstar volunteers, and to everyone who has already participated in a plogging event!
We can't think of a better way to start your Saturday morning than by spending time outdoors, getting your exercise in, and meeting new people, all while picking up trash and beautifying our local greenspaces. Sign up for an upcoming plogging event HERE! And in the meantime, check out this Spectrum news clip for more information on Debs Park plogging and follow @plogginglosangeles for updates and upcoming events!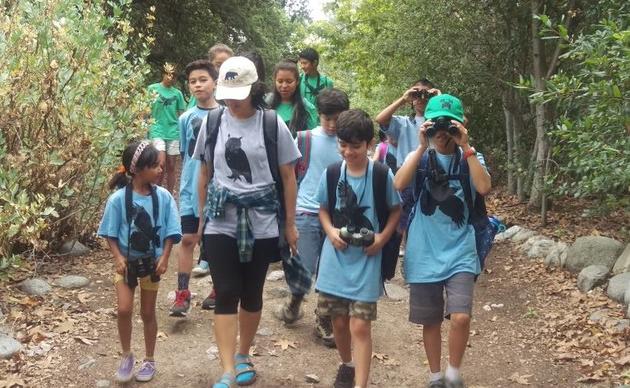 Support our work
Help us bring the beauty of nature to the Los Angeles Area by making a generous gift today!