Over the course of the past year, Audubon Center at Debs Park Program Coordinator, Tania Romero, has been supporting with ongoing research and surveying taking place at the Salton Sea, one of California's essential IBAs (Important Bird Areas). See above for some of her recent photographs from the field!
For those unfamiliar with the Salton Sea, it is not technically a "sea" as its name implies. With an estimated surface area of 320 square miles, the Salton Sea is by far California's largest lake, as well as a vital stop for migrating birds along the Pacific Flyway. Threatened by contaminated runoff and reduced inflow from changing water-usage patterns, the Sea is degrading rapidly, exposing airborne dust from the dry lakebed that endangers the health of the 650,000 residents who live in the immediate area. The Sea serves as a critical site to engage in holistic policy and program development that prioritizes the health and well-being of both people and wildlife.
Audubon CA began conducting monthly point count surveys at the Sea back in 2016. These monthly surveys are a method to monitor bird populations, specifically shorebirds and waterbirds. Unfortunately, the data confirms some extremely concerning trends. With the shrinkage of the sea, there has been an increase in salinity levels and a sharp decline in fish. As a result, piscivores (or birds that eat fish) such as the American White Pelican and Double-crested Cormorant are also declining in population. For more information on these findings, check out the 2019 Salton Sea Conservation Report here.
Although the future of the Sea remains uncertain, hope is on the horizon. In January 2021, thanks to the support of Governor Newsom's administration and the local leadership of Assemblymember Eduardo Garcia, the California Salton Sea Management Program began construction on a project to restore bird and fish habitat at the southern end of the Salton Sea. View the full press release here. The Species Conservation Habitat Project (SCH) will reduce wind-borne dust pollution on nearly 4,000 acres to the east and west of the New River delta, lessening dangerous dust pollution affecting nearby communities, while also creating habitat for birds and serving as a water-management pond for future projects in the area.
This work is long overdue and it is essential that we continue this momentum to ensure a healthier future for the Salton Sea, its surrounding communities, and our shorebird populations here in California.
For more information on the Salton Sea, visit https://ca.audubon.org/salton-sea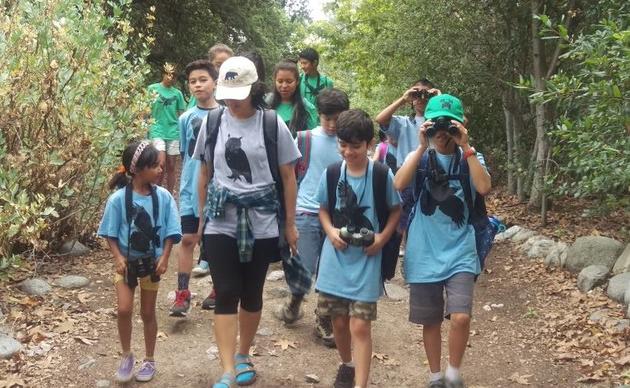 Support our work
Help us bring the beauty of nature to the Los Angeles Area by making a generous gift today!