This past week we've had the pleasure of resuming our habitat enhancement work at Steelhead Park along the LA River! Although we haven't been able to safely resume our community volunteer events at the park, we've had the opportunity to work with youth from the Los Angeles Conservation Corps to help get the job done in the meantime!
For those unfamiliar with Steelhead Park, it's a small pocket park located along the Los Angeles River Greenway Trail in the Elysian Valley neighborhood. It's just off of Oros Street, which was actually the first "green street" in Los Angeles! The residential street incorporates innovative stormwater capture and filtration systems, and the design was the first of it's kind when constructed in 2006-2007. So, our work at Steelhead Park builds on an impressive legacy of environmental stewardship at this site.
Through our habitat enhancement work, we aim to build sustainable and bird-friendly communities through the planting of native plants, removal of invasive species, and ongoing community-based maintenance and stewardship of the land.
This past week we planted 119 native plants in total, including yarrow, hummingbird sage, native grasses, toyon, golden currant, CA wild rose, CA bush sunflower, and more! All plants were grown onsite at the Center in the Los Nogales nursery. We were able to get the plants in the ground just before a few days of much needed rain, so we're extremely hopeful about their rate of survival.
In addition to planting, the crew worked on invasive species removal as well as general park cleaning and upkeep, and they will be returning to the park on a regular basis to continue this work.
So next time you're in the Elysian Valley area or taking a ride along the bike trail, stop by Steelhead Park and check out the new plants! On a nice day, it's a beautiful place to sit and relax. Keep your eye out for thrushes, warblers, finches and more! The frequent bird sightings are a wonderful reminder of why this habitat enhancement work is so important.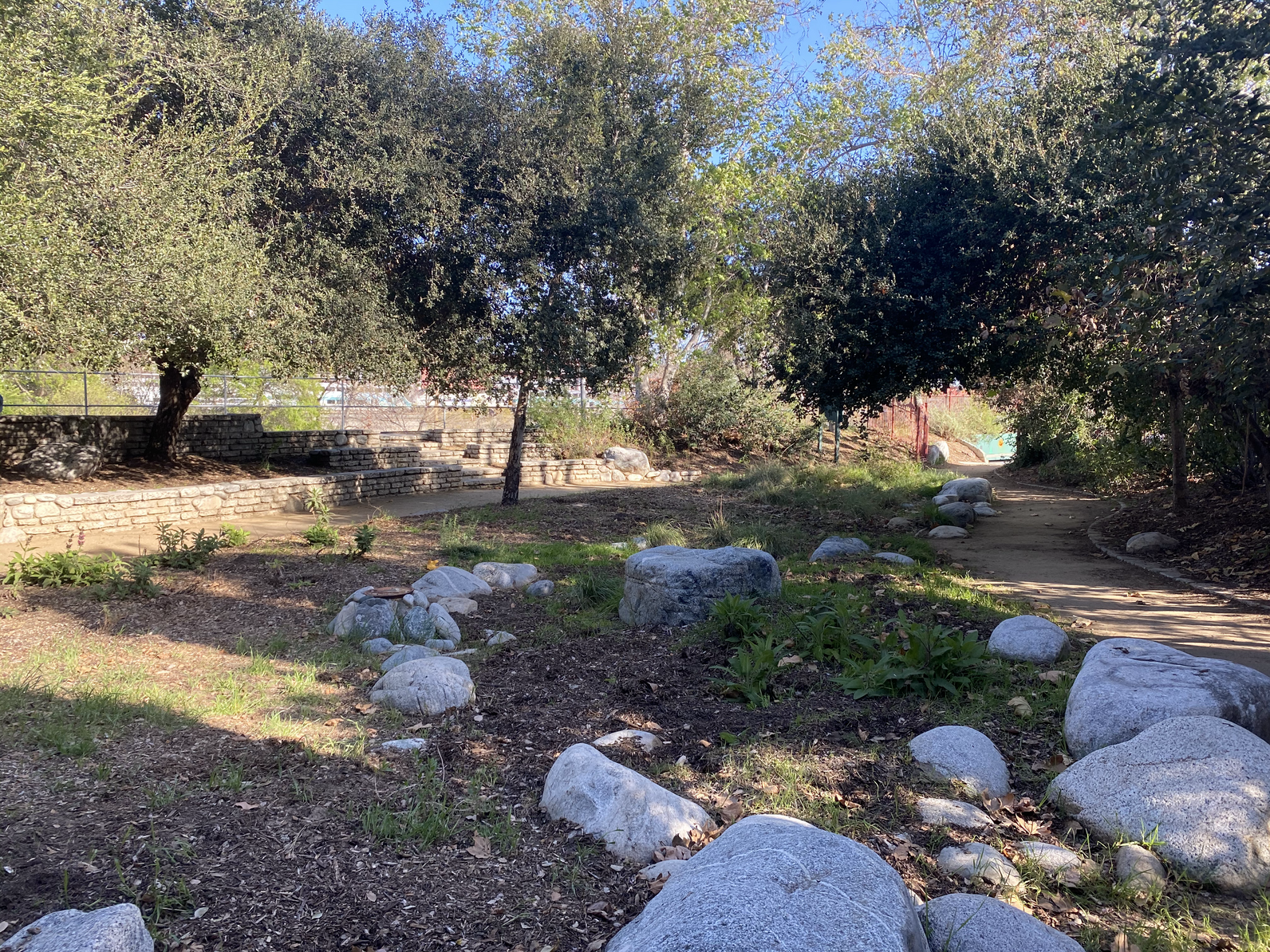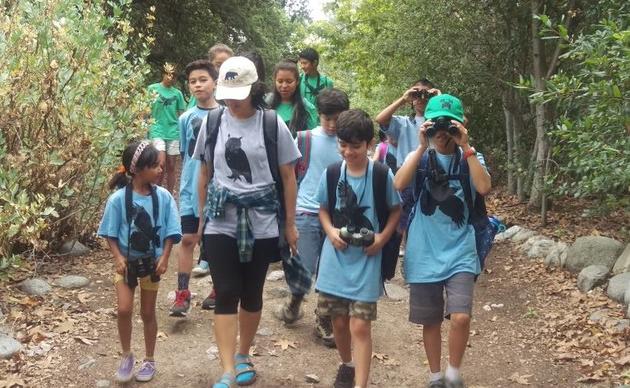 Support our work
Help us bring the beauty of nature to the Los Angeles Area by making a generous gift today!