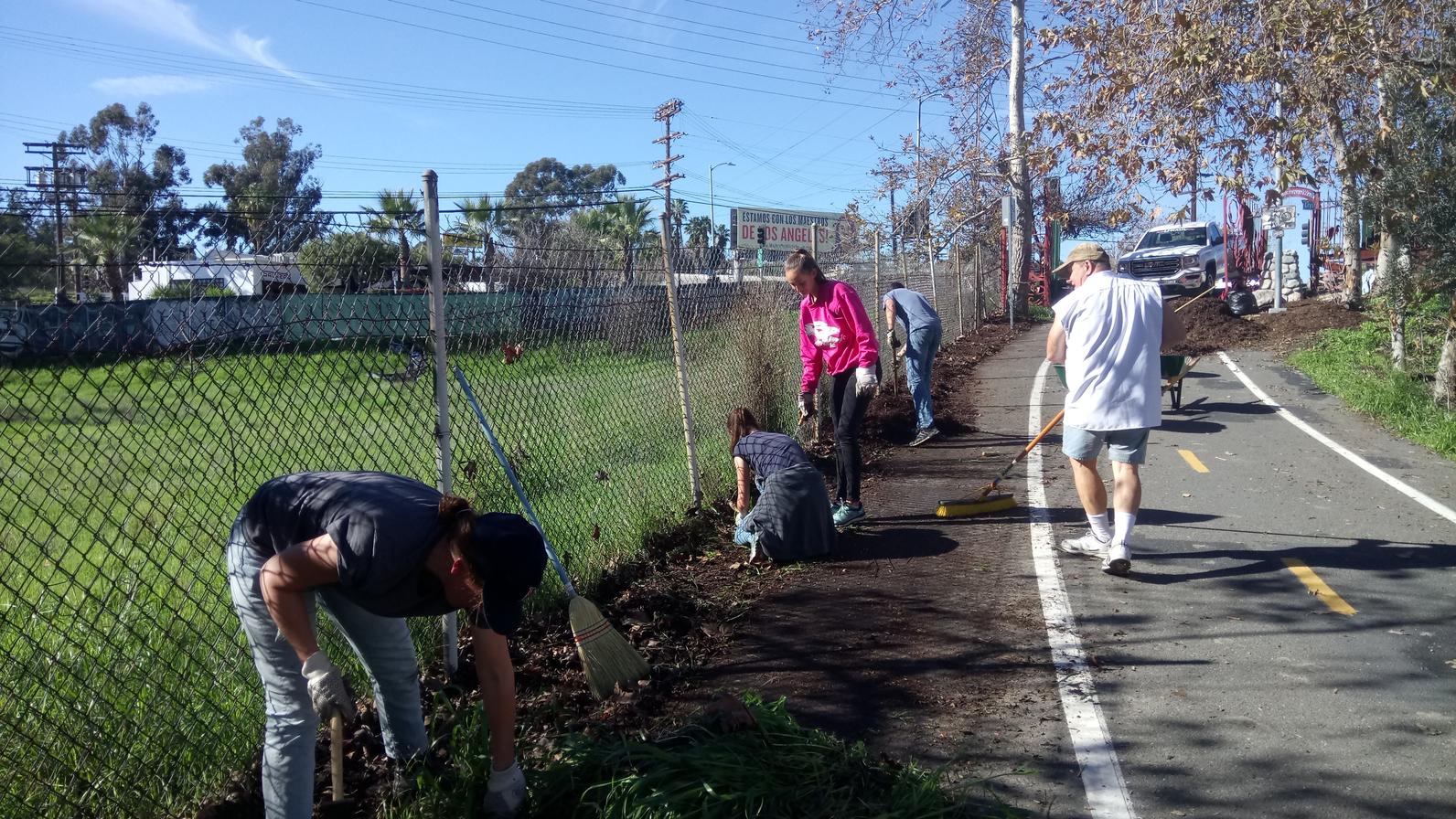 On January 19th, Audubon Center at Debs Park staff was happy to host another habitat enhancement volunteer event along the Los Angeles River. Our Conservation Program Coordinator, Cindy Castaneda and 10 volunteers worked to prepare Rattlesnake Park in Elysian Valley for planting.
We were happy to welcome back 3 regular volunteers, and 7 new volunteers to do habitat enhancement along the LA River. The 10 volunteers split up into various groups, raking, mulching, and picking up trash in sections of Rattlesnake Park. The wind from the prior week caused a collection of trash along the fence of the park. Volunteers also did some graffiti removal around the park.
After raking, pulling weeds, and picking up trash, volunteers mulched 5 cubic yards of the park. Mulching is an important step in habitat enhancement. We mulch for 3 reasons: it allows the soil to retain moisture and ensure that the plants don't dry out, it controls weeds from growing around the plant, and once the mulch decomposes, it provides important nutrients for the plant. The work accomplished during the Habitat enhancement service day prepares the ground for planting natives.
There was even some good birding that day! Cindy noticed several black-necked stilts around the park while working.
Join us for our next habitat enhancement event along the LA River! We will be planting natives at Steelhead Park on February 16th from 9am – 12pm. For more information and to RSVP, email Mika Perron at mperron@audubon.org!