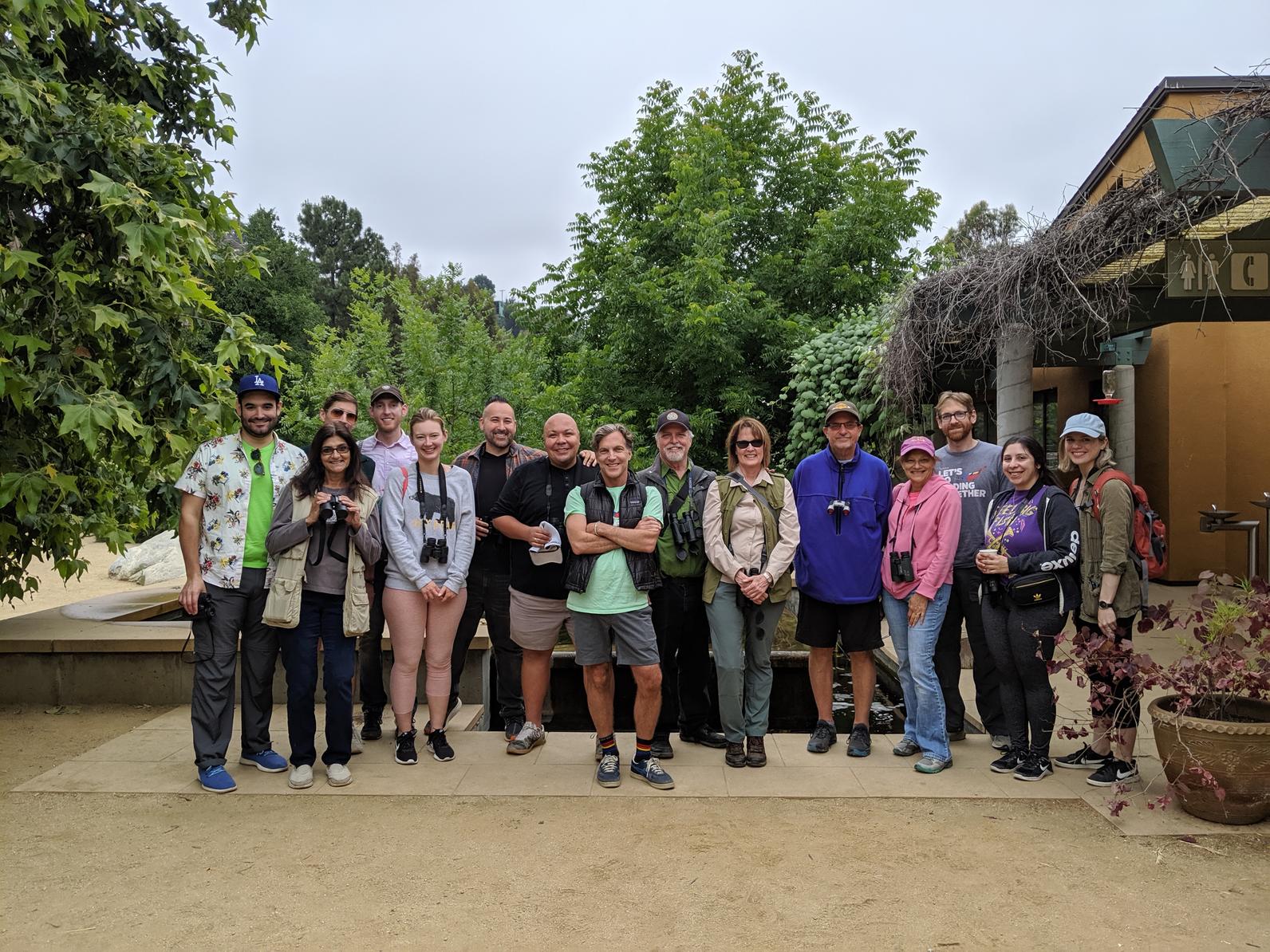 On Saturday, June 15th, the Audubon Center at Debs Park was proud to celebrate Pride Month the best way we know how - a good, old bird walk! Fifteen community members of all backgrounds, identities, and experience levels joined us for our 2nd annual Let's Go Birding Together Pride Bird Walk led by John Rowden, Director of Community Conservation for National Audubon Society. We started the day with some coffee and pan dulce as the birders gathered around our Center's courtyard. As birders settled into the Center, we got the chance to see some Anna's Hummingbirds at our bird feeders and even got a chance to get an up close and personal look at an Anna's Hummingbird nest with one egg!
Birders hiked up to Peanut Lake from the Center. Along the way, we encountered ravens, Coopers hawk, Red-tailed hawk, California towhee, Spotted towhee, Bewick's wren, Lesser goldfinch, Black phoebes, and even a Northern rough-winged swallow! Once at the lake, we saw some mallards, Mourning doves, and House finches.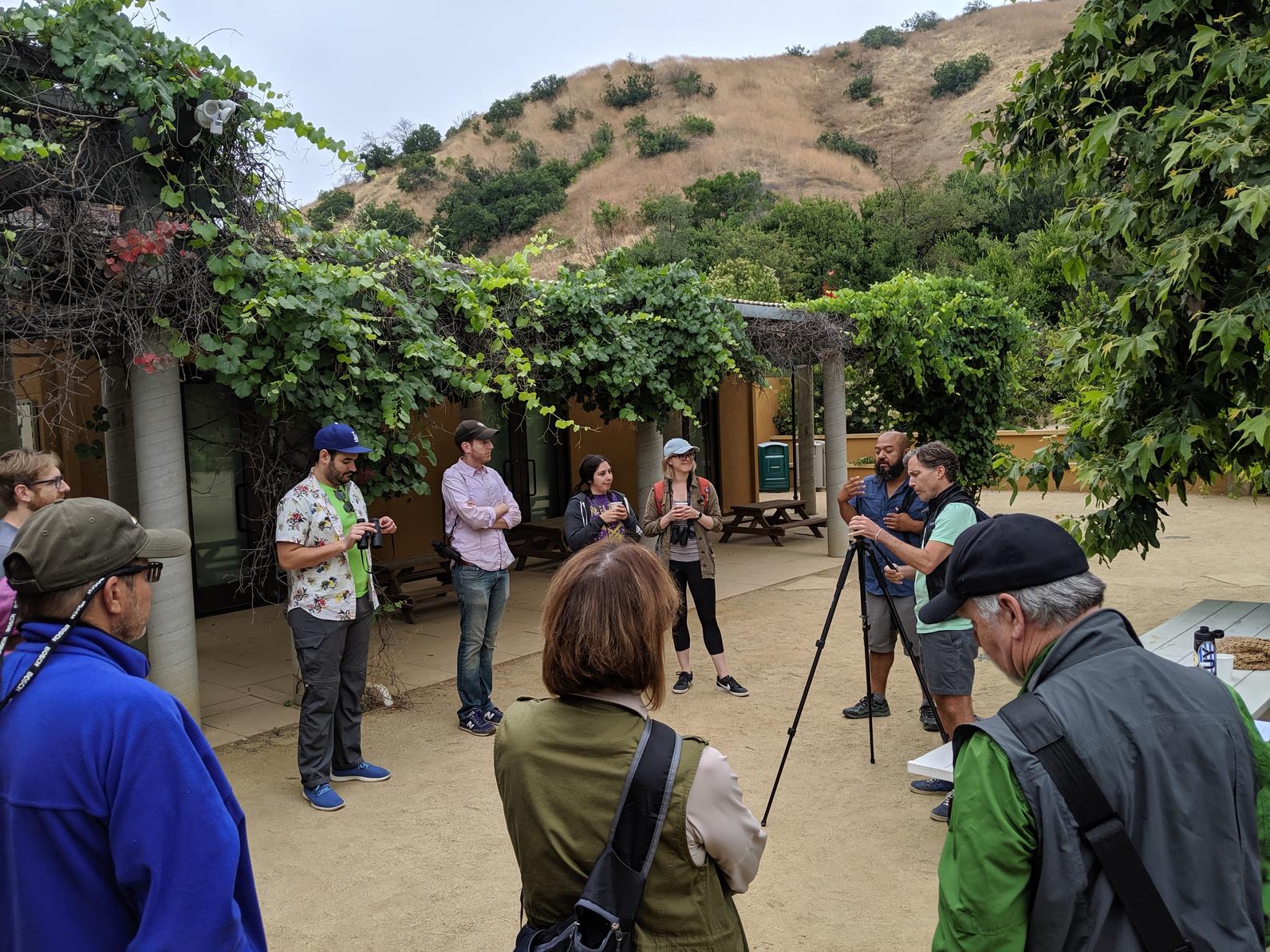 The Audubon Center at Debs Park is proud to continue supporting the LGBT+ community and allies through our Let's Go Birding Together Pride Bird Walks. Let's Go Birding Together was started by Jason Sauver, Community Education Director at Spring Creek Prarie Audubon Center in Denton, Nebraska. These walks were created as a safe and inclusive event for everyone and anyone who wanted to learn more abotu birds and the outdoors.
We welcome anyone who identifies as LGBT, allies, family, community, and animal lover for our Let's Go Birding Together and monthly bird walks held here at the Center on the 2nd and 3rd Saturdays of each month - as John said, "If you're looking at a bird through binoculars, you're a birder!," so don't be shy about your experience or knowledge with birding. Join us next time on July 13th from 8:30am to 10:30am and let's go birding together! To RSVP, email debspark@audubon.org.