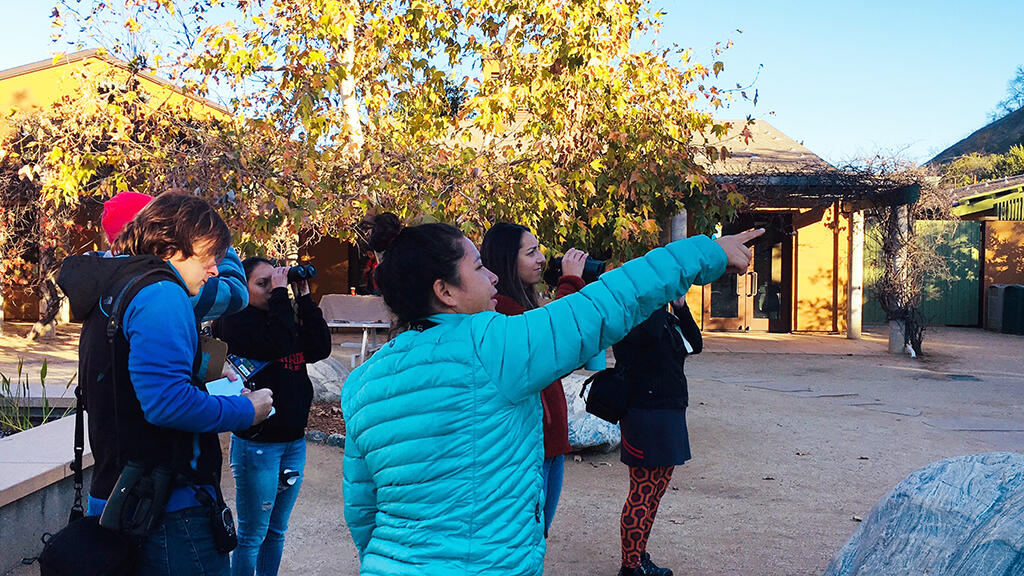 Before the 20th century, hunters engaged in the Christmas "Side Hunt." During this holiday tradition, hunters would choose sides and go afield with their gun. The winner was one who would bring back the biggest pile of feathered and furred quarry.
During this era, conservation was in its beginning stages. At the same time, many observers and scientists were becoming concerned about declining bird populations. On Christmas Day 1900, ornithologist Frank M. Chapman, an early officer in the Audubon Society, proposed a "Christmas Bird Census" as a new holiday tradition. This new tradition would count birds during the holidays rather than hunt them.
So began the Christmas Bird Count.
Today, from December 14 through January 5 each year tens of thousands of volunteers throughout the Americas brave snow, wind, or rain, and take part in the effort.
The Audubon's Society Christmas Bird Count is on its 119th year, making it the nation's longest running community science project.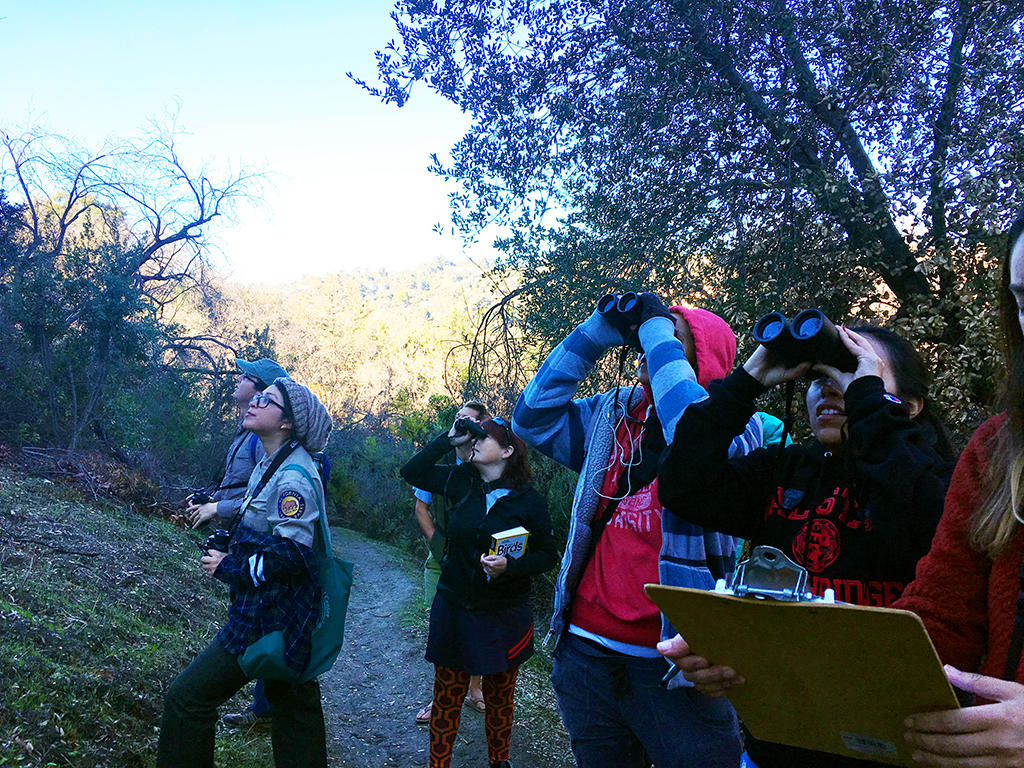 On December 15, 2018, thirty-three volunteers gathered at the Audubon Center at Debs Park to survey 282-acres of land in search of our feathered friends. No experience was required. We kicked off the morning early at 8 a.m. with coffee and pan dulce "sweet bread." Volunteers joined groups led by experienced birders and local professionals:
-Assistant Professor of Ecology, Eric Wood from the Wood Lab of Avian Ecology and Conservation at California State University of Los Angeles
-Director and Curator of Birds and Mammals, John McCormack from the Moore Lab of Zoology at Occidental College
-Collections Manager, James Maley from the Moore Lab of Zoology at Occidental College
-Community Naturalist, Adam Levitan
-Community Natural, Pedro Ramirez
-Director of Community Conservation, John Rowden from National Audubon Society
After 4 hours of hiking and counting, we gathered to have lunch and review our results. This year, we counted fifty-two species and 1,009 individuals.