On Saturday, September 28th, the Audubon Center at Debs Park participated in the first ever Audubon Bird-Off. The Audubon Bird-Off was a friendly competition across 3 Audubon locations throughout the country to see which area had the most avian biodiversity and was lead by 3 of the Audubon Fund II Apprentices – Tania Romero at the Audubon Center at Debs Park, Jose Santiago at The Discovery Center, and Jason Ward with Atlanta Audubon. The goal for this community science event was simple – count as many birds as possible.
Though the day started out super cloudy, 14 birders joined 4 groups to survey the 282 acres of Ernest E. Debs Park. We started at the Audubon Center at Debs Park's Courtyard with some pan dulce and coffee, as birders discussed potential sightings, possible migrations, and the birds they anticipated seeing. After a quick rundown of all the area being covered (and potential species sightings) the 4 groups were off – armed with a mission of spotting more birds than our Atlanta and Philadelphia competition.
During the 4 hours participants surveyed the park, we saw a total of 826 birds from 52 species – not bad considering that throughout the year around 140 species of birds can be found at Debs Park! Some of the most interesting finds we had were a flock of American White Pelicans, a Red-Shouldered Hawk, Say's Phoebes, Oak Titmouse, American Kestrel, Yellow-rumpled Warblers, Red-breasted Sapsucker, Western Wood Peewee, and a Wilson's Warbler. Check out our full list of sightings below: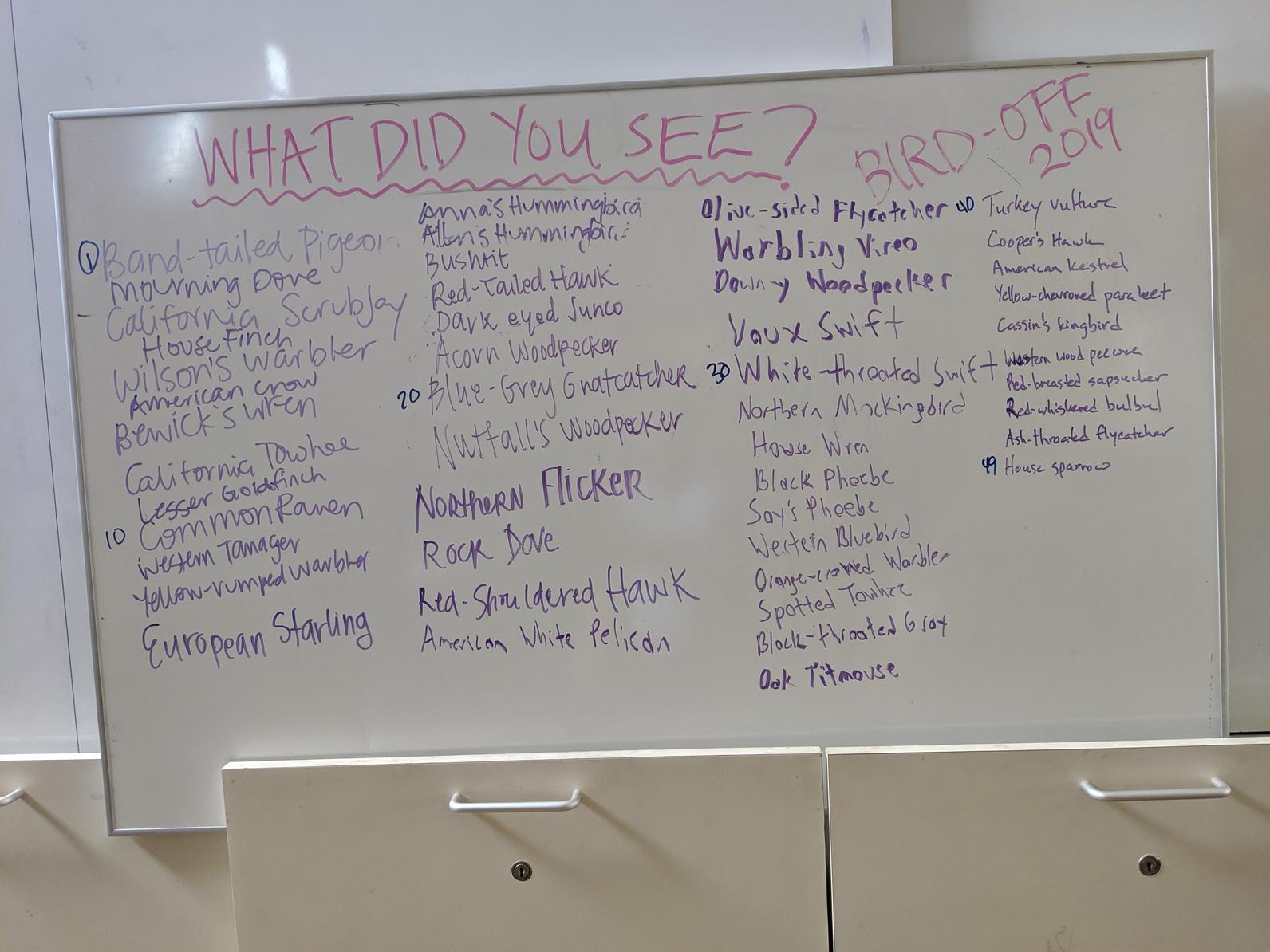 It's clear that fall migrants are starting to stop through Debs Park! We are proud to announce that after all the tallies came in from Audubon Center at Debs Park, Atlanta Audubon Society, and the Discovery Center, the Audubon Center at Debs Park was the winner of the first ever Audubon Bird-Off. We really dusted the competition!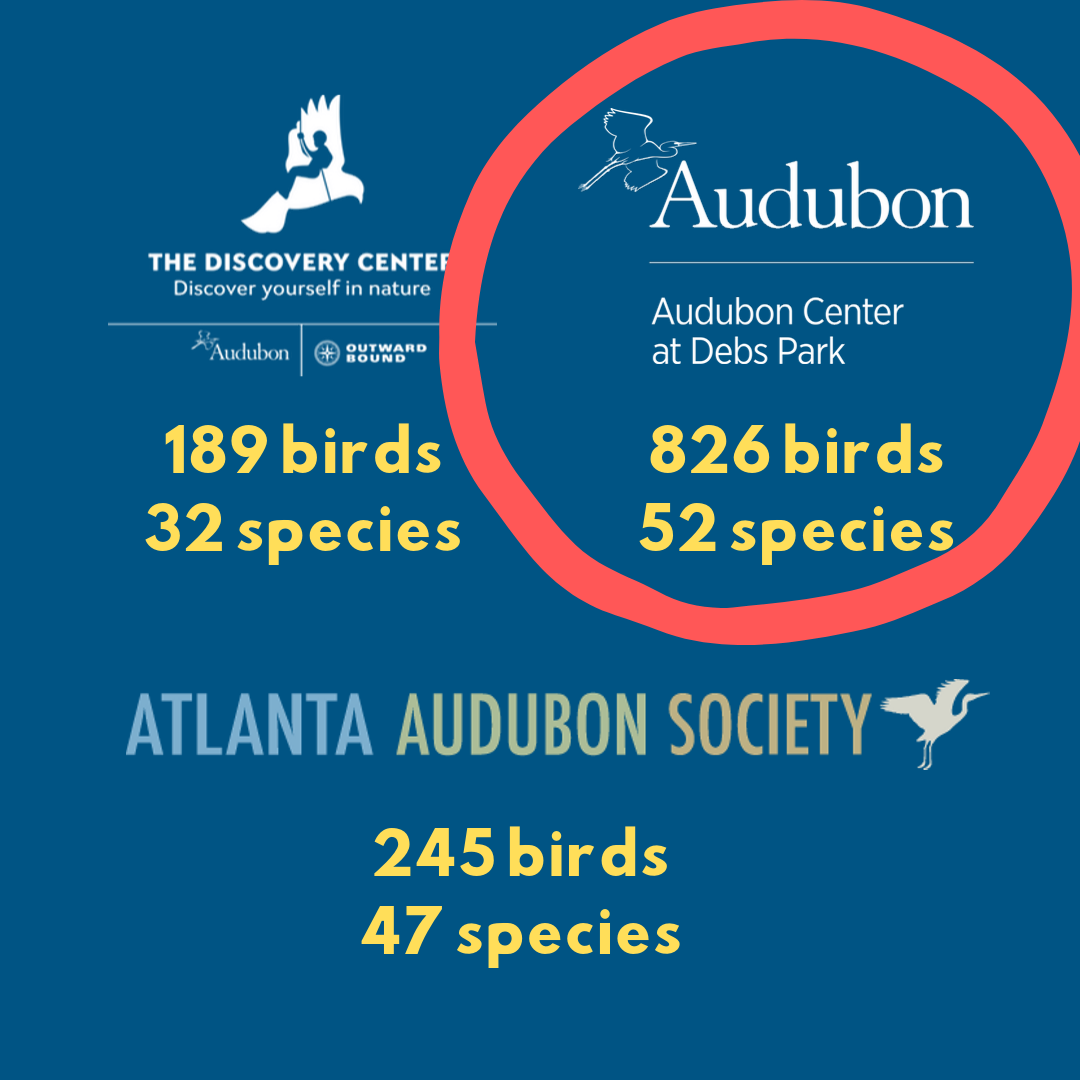 At least there's always next year...If you're interested in catching these birds in action or learning more about birding in general, we offer Community Bird Walks on the 2nd and 3rd Saturday of every month at the Audubon Center at Debs Park! Interested in birding around the LA River? Check out our events page for an updated list of Bird Walks at the Rio de Los Angeles State Parks!