If you've been to the Audubon Center at Debs Park this past month, you might've noticed some strange things along your hike. Maybe you bumped into plastic human forms under the Pepper Tree, or had a swing on the upcycled swing at the end of the Flores Trail. In partnership with the Arroyo Arts Collective, the Audubon Center at Debs Park has been hosting SHELTER.
SHELTER is a visual exhibition of site-specific, temporary installations located throughout the 17 acres of Audubon Center parkland. The overall theme of this project is habitat, with an emphasis on local Flora and Fauna found in Debs Park. Artists address such issues in their installations as ecological concerns which can impact the ongoing health and safety of our natural landscape; biology; and the migratory patterns in our Northeast LA neighborhoods. Work is displayed mainly along the Butterfly Loop, the Children's Garden and other spaces about the Facility.
As part of SHELTER, several of the selected artists have held artist talks and workshops to educate community members about their own art and process. Julie Williams held a comic book making workshop for community youth. Kids were invited to come up with a story based on one of her original pieces, Burrow Town. Kate Lain did an Intro to Cyanotypes workshop and gave community members the opportunity to create sun prints! All events were free and open to the public.
We've been excited to host SHELTER and get community members to experience the awesome public art from local artists. Check out some of the cool moments from SHELTER!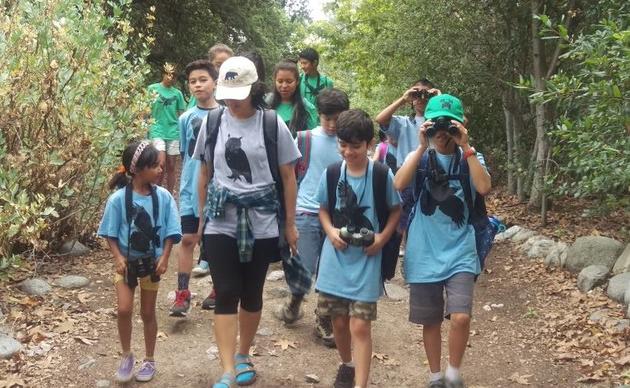 Support our work
Help us bring the beauty of nature to the Los Angeles Area by making a generous gift today!