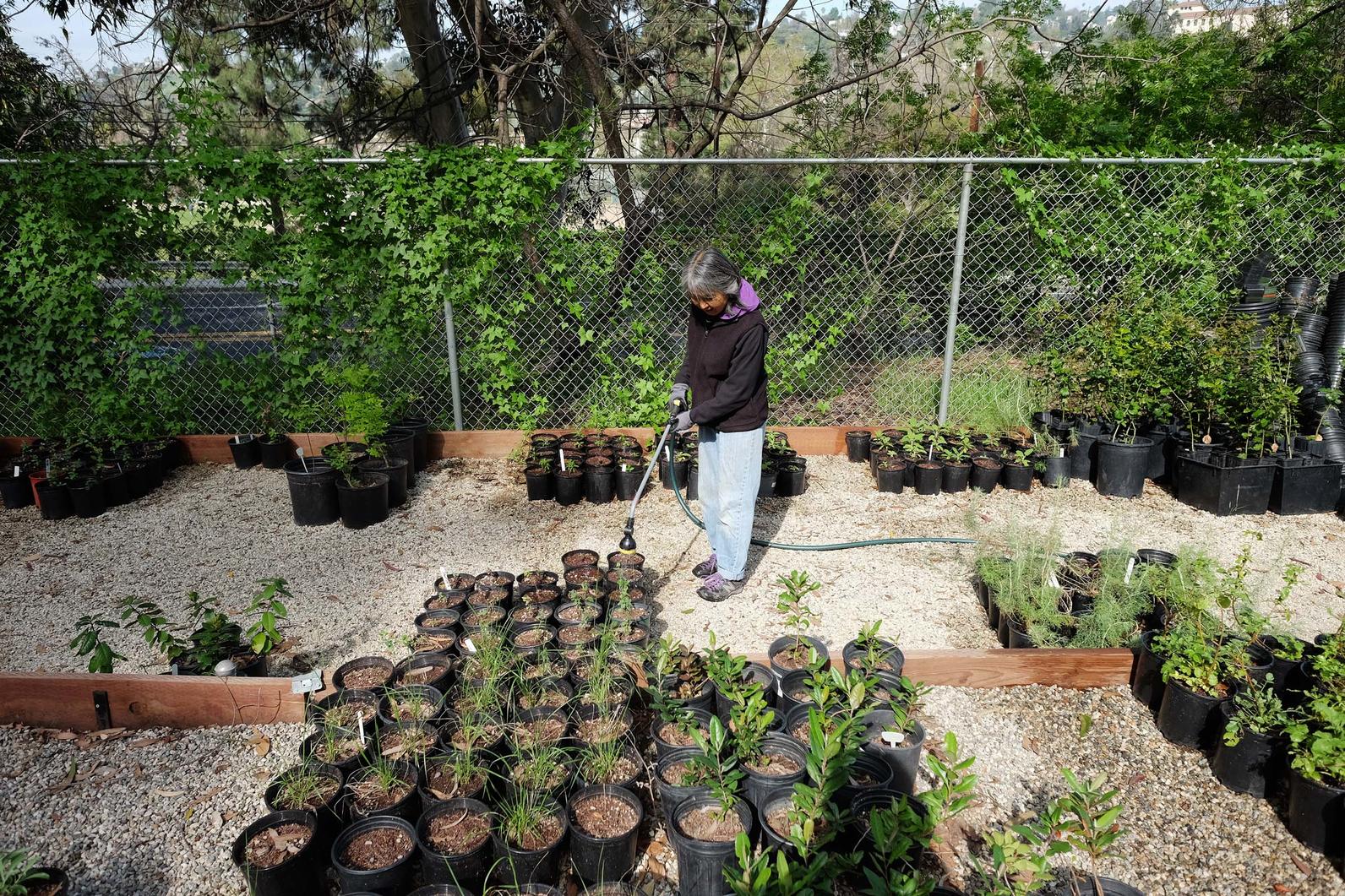 WHY NATIVE PLANTS?
Planting native plants is one of the Center's primary strategies for habitat restoration in Debs Park, and habitat enhancement along the L.A. River. You too can create sustainable habitat by planting native plants at home or in your community! Native plants provide many benefits, such as:
The provide food and shelter for local birds and native wildlife

They can help local birds adapt and survive changing climates

They are low maintanence
They save water
They can help control flooding
They use fewer chemicals
They help reduce noise and carbon pollution (less mowing and grass maintenance)
They provide beauty and aesthetic pleasure
It's a win-win situation for you (and your pocket!), local birds and wildlife, and the environment as a whole.
HOW TO PLANT NATIVE PLANTS
Weed around your native plant consistently to avoid competition.

Re-mulch your native plant as needed.

Water your native plant no more than 2 gallons per week for the first year (some can even be watered biweekly or monthly!). After the first year

,

when your native plant is established, it will survive solely on California's annual rainfall

-

so no more watering ever again!
WHERE CAN I PURCHASE NATIVE PLANTS?
The Audubon Center at Debs Park does not sell native plants, however stay tuned for periodic giveaways. Many large garden supply store chains unfortunately may not stock native plants. Below are a few local vendors: