Music
Piano Spheres and the Audubon Center at Debs Park present: Olivier Messiaen's Catalogue d'oiseaux
A joint fundraiser in celebration of birds & music!
Sunday, September 26, 2021
3:30pm - 7:30pm Pacific Los Angeles, California
Location Details
Audubon Center at Debs Park
4700 N Griffin Ave, Los Angeles, 90031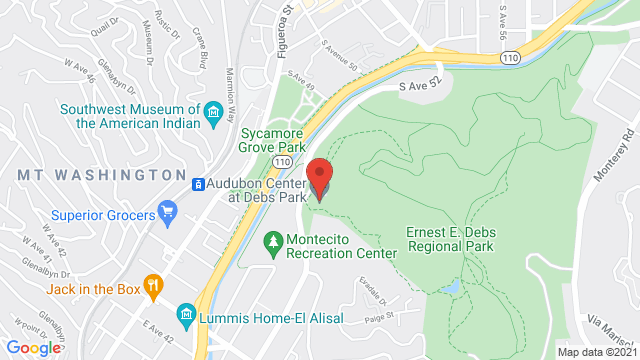 Join us for a special fundraising event in partnership with Piano Spheres! The event will feature a rare complete performance of Olivier Messiaen's Catalogue d'oiseaux in the beautiful outdoor setting of the Center. Featuring a different pianist for each of the thirteen movements, this monumental work serves to mark Piano Sphere's return to live performance. Wander the park and listen to the bird calls, both pianistic and real! Valet parking provided. Refreshments and food will be available.
In consideration of others, attendees must be fully vaccinated and show proof of vaccination, or provide proof of having received a negative test within 72 hours of the event.