Program
Enhanced Perceptions: Tea and Mindfulness in Nature
Within / Without ::Windows to an Inclusive Future
Saturday, June 10, 2023
11:00am - 12:00pm Pacific Los Angeles, California
Location Details
Audubon Center at Debs Park
4700 N Griffin Ave, Los Angeles, 90031, CA
Discovery Room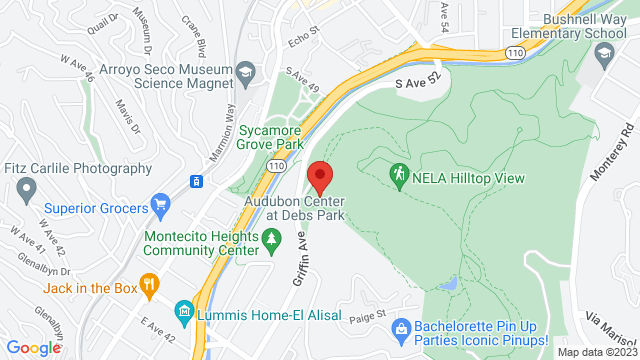 June 10, Saturday, 11a – 12p, Trevor Coopersmith & Kaoru Kuribayashi Stanislaus
Tea meditation, introduction to ritual, breathing and grounding exercises in nature to enhance perception and engage the senses in mindful ways. Space is limited
Reminder:
Please leave your furry friends at home
Parking is limited, if the parking lot is full please park along Griffin Ave. Its a short walk up to the Center.
About the Exhibit:
The Arroyo Arts Collective presents a juried visual exhibition of site-specific, temporary installations located throughout the 17 acres of the Audubon Center at Debs Park, in Los Angeles's Highland Park neighborhood.
For this exhibition, artists were invited to utilize a repurposed window or frame to explore the topic of inclusivity. Artists responded to the prompt: How do you envision a future that is inclusive, where the "other" is no longer marginalized, and where differing opinions are not silenced or censored?
Representing a wide array of perspectives and materials, the artworks invite audiences to explore a variety themes, including: cross-cultural understanding; connecting to nature and non-human creatures; spiritual growth; environmental sustainability; how wealth is generated and shared; and communication that is inclusive irrespective of hearing or vision ability or loss.