On Tuesday, May 7th the Audubon Center at Debs Park was proud to sponsor Anahuacalmecac International University Prep to attend Audubon California Advocacy Day in Sacramento, CA! Anahuacalmecac International University Prep is a local charter school located in El Sereno, on the other side of Debs Park. Many of the students have been coming to Debs Park for over ten years, considering it a second school where they can learn about birds and plants. The curriculum at Anahuacalmecac is centered upon the needs and rights of Indigenous children and families – it is both native and global in scope. Students are taught Nahuatl language, Danza Azteca (a martial form of cultural dance), as well as other aspects of indigenous culture. Audubon Center staff was proud to join 18 students between the ages of 11 and 18 at California's Capitol Hill to advocate for our community, our parks, and our birds.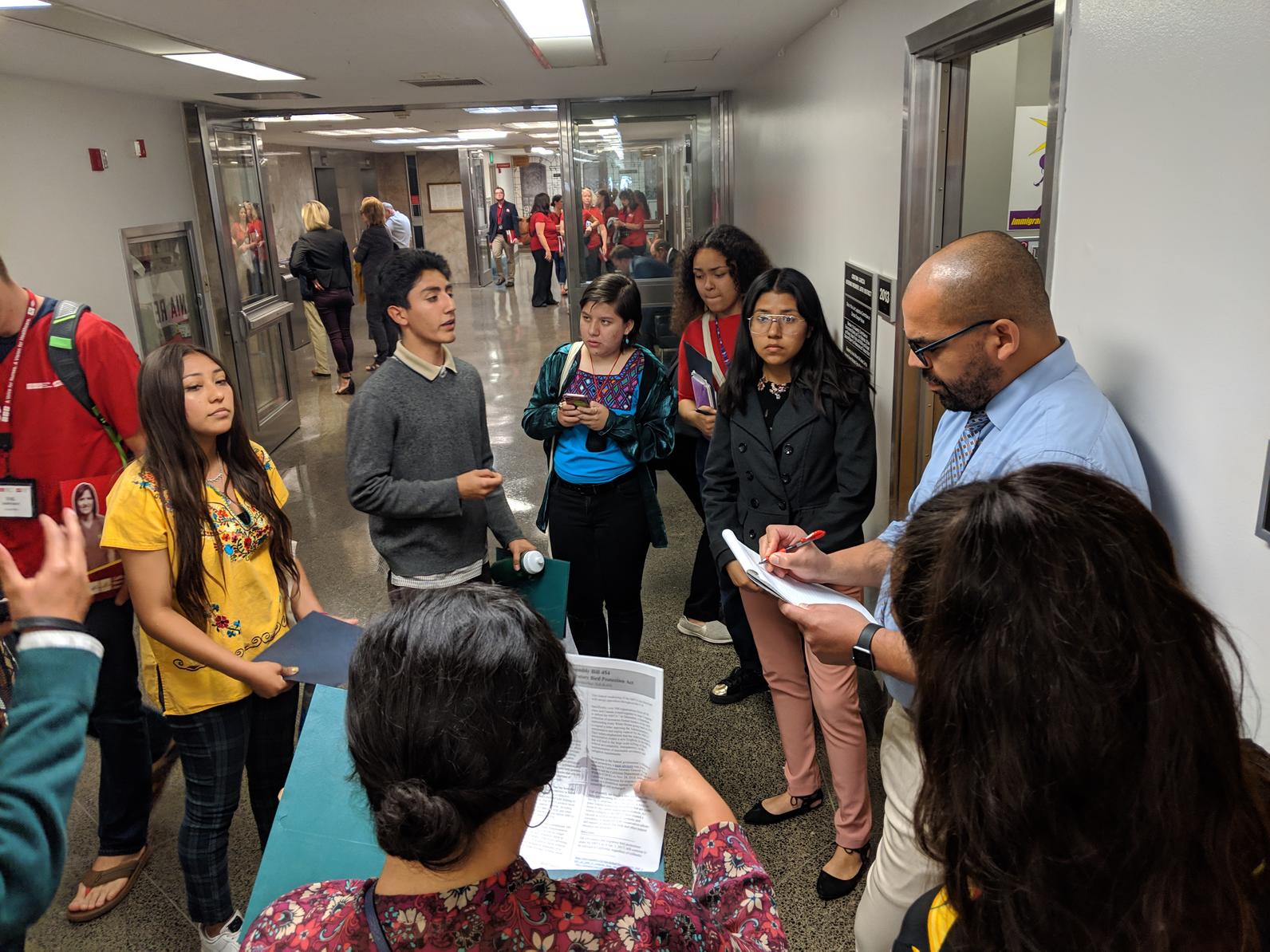 Students held meetings with various Assemblymembers, Senators, and their legal aides representing Southern California – particularly Northeast Los Angeles. For these meetings, Anahuacalmecac students prepared short speeches where they asked for a assemblymember or senator's support on bills relating to environmental issues, park equity, and plastic reduction. Some of these bills included:
The students from Anahuacalmecac were truly great advocates for their communities. Each student spoke knowledgeably about the issues, letting their legislators know their own personal stakes in ensuring a cleaner and greener California for generations to come. They discussed how they envisioned California as a safe haven for birds, native plants, and their own communities.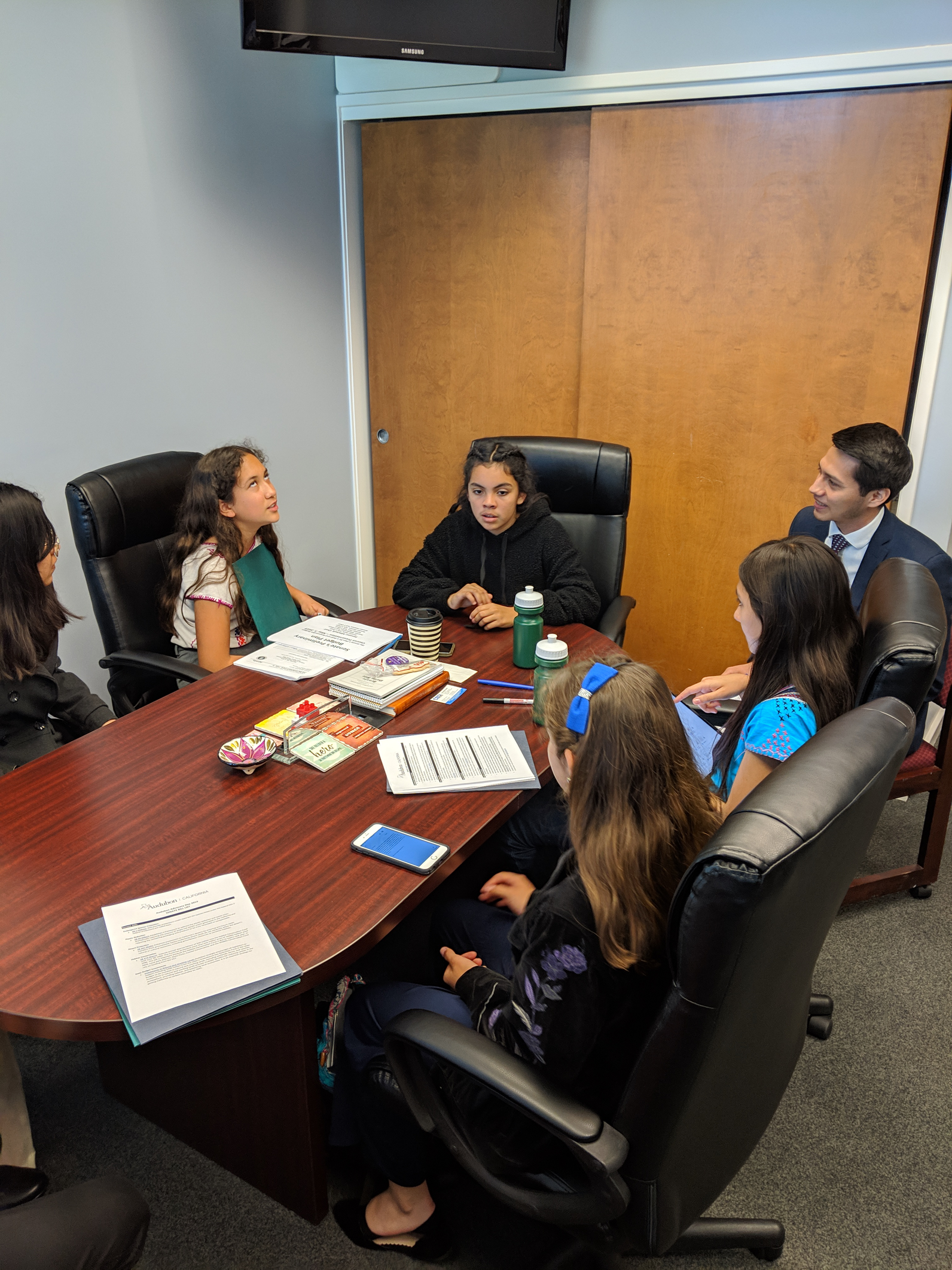 Some students also talked to the legislators about how indigenous ancestral knowledge can be a particularly helpful tool to consider when looking at environmental issues – it's important to respect the land and the traditions built by the indigenous communities that once inhabited it. We can learn a lot from their culture on how to deal with natural environmental and ecological phenomena.
Overall, we had a great time and this was an awesome educational experience for these students. We'd like to thank Senator Maria Elena Durazo, Assemblymember Wendy Carrillo, and their offices in particular for taking the time to listen to these young constituents with an open heart and an open mind.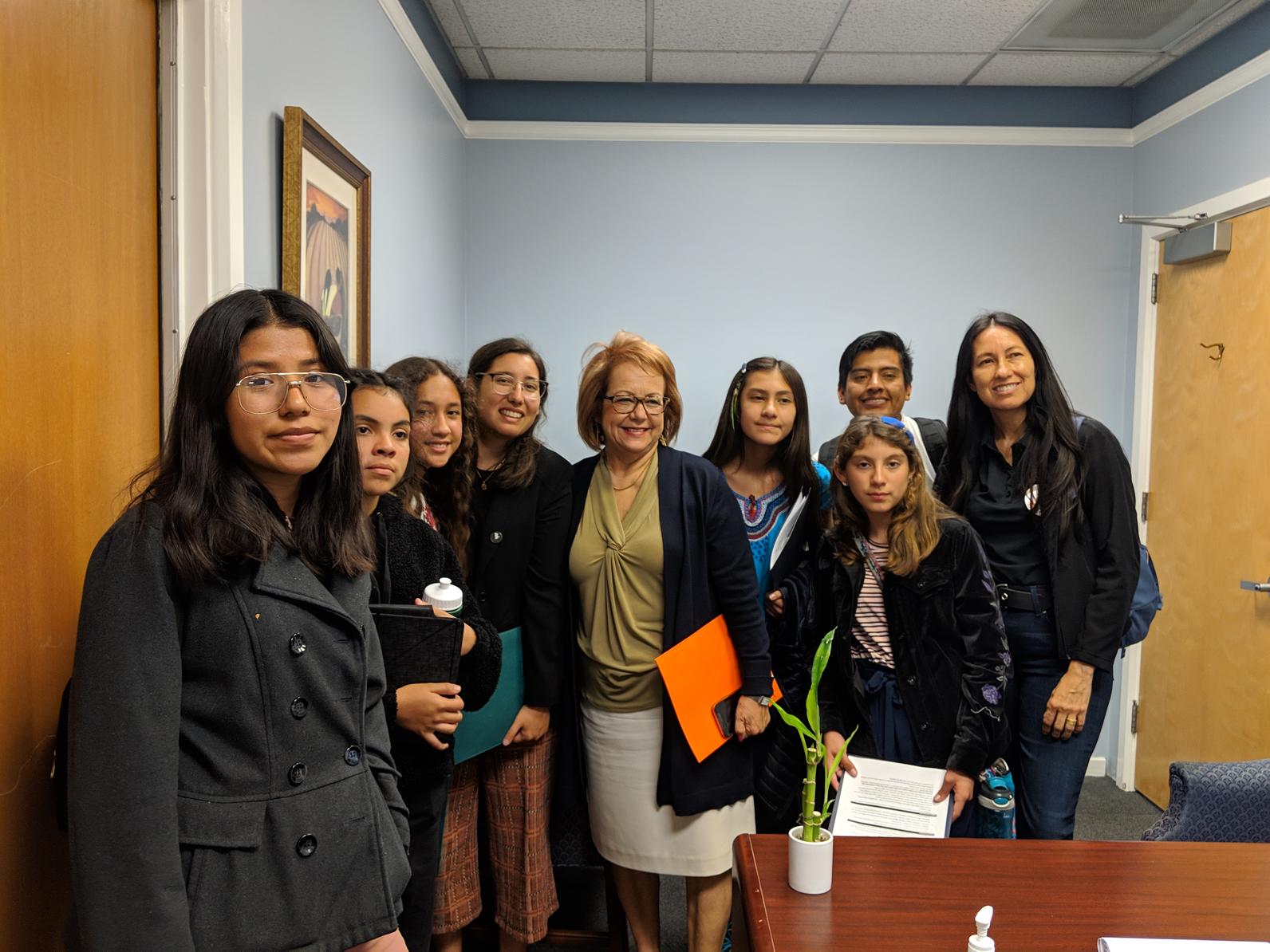 Sad you missed out on Advocacy Day in Sacramento? Don't worry! There's always ways you can get involved. Find out how to best advocate for your community and your parks at one of our Environmental Advocacy Workshops! RSVP for our next workshop on Homelessness in L.A Parks here!