Programs
An Arroyo Adventure Summer Camp
Summer Camp 2019
A

n Arroyo Adventure Summer Camp 2019
A nature and place-based exploration for ages 7-12!
Week 1: June 10th - 14th
Register Now!
During An Arroyo Adventure Summer Camp, children ages 7-12 will explore within the 282 acres of grasslands, woodlands, and coastal sage scrub that make up Ernest E. Debs Park. With more than 140 bird species and over 100 native plant species, there is never a dull day at Debs!
Adventure Camp will run for a week in June, with each day marked by a different ecologically themed adventure, where children will discover the incredible biodiversity of the local flora and fauna found within Northeast LA, the LA River watershed, and its tributary, the Arroyo Seco. Daily themes will explore urban wildlife including plants, birds, and other non-avifauna of Debs Park. Children will engage in activities that examine plant and animal adaptations and relationships, watershed health, wildlife ecology and types of habitat, community science, habitat restoration and stewardship, environmental conservation and human impacts, and the natural and cultural history of Debs Park- all while having TONS of fun in the outdoors!
Our day Adventure Camp curriculum is designed in support of our mission: to connect people to nature and to enrich children's lives through meaningful, inclusive experiences in the outdoors. Through fun hands-on, science-based exploration and immersion in the natural world, we aim to create future environmental stewards that will continue to enrich their communities and carry with them a sense of equity and responsibility for our environment. Depending on the daily theme, campers may become naturalists, botanists and ethnobotanists, native plant gardeners, ornithologists, conservationists, wildlife biologists, hydrologists, and of course, Adventurers- all while learning about the importance of cooperation, community, and sustainability.
Adventure Camp creates a safe and fun space for exploring, learning, asking questions, and sharing ideas and stories. Examples of activities include gardening, hiking, nature journaling and arts & crafts, birding, silent meditation, leadership and trust-building games, camp songs, foraging, wilderness skills, and ethical outdoor practices (Leave No Trace).
Registration:
To register, please follow the link below to begin your child's enrollment. Registration is not official until the forms and full payment are received.
***You will be redirected to Richardson Bay Audubon's website to continue with registration*** We share the same camp registration platform as RBA, so please make sure you're registering for Arroyo Adventure Summer Camp Week 1 or Week 2 at the Audubon Center at Debs Park, June 10 - 14 or June 17 - 21!
Tuition: Adventure Camp 2018 tuition is $475.00 per child for five days. This amount covers the cost of healthy organic snacks, all materials and supplies, logistical planning, facility use, and staff time. We understand this a big pricing difference from the last time we offered camp, but there are a number of scholarships available to help cover the cost of tuition. Scholarships will be determined by need and will be awarded on a first-come-first-served basis. For further inquiries, email debspark@audubon.org or call 323-221-2255.
WE DO HAVE SCHOLARSHIPS AVAILABLE! IF YOU ARE INTERESTED IN APPLYING FOR SCHOLARSHIPS, CONTACT US BY EMAILING DEBSPARK@AUDUBON.ORG!
Cancellation Policy:
For cancellation less than two weeks prior to camp, or non-completion of camp, no refund will be provided. This is necessary due to the small size of our class and is needed in order to cover the cost of running camp. Thank you for your understanding and support.
June 10 - 14 | 8:00am – 3:30pm | Ages 7 – 12 | 16 spots | $475.00 for 5 days for questions, contact debspark@audubon.org or call 323-221-2255.
Thank you and we hope you Adventure with us!
**Please complete the Authorized Pick Up Form below and turn it in to a Teacher Naturalist on the first day of camp. To ensure your child's safety, we must have a list of all adults authorized to pick up your child. A photo ID must be presented upon signing out.
How you can help, right now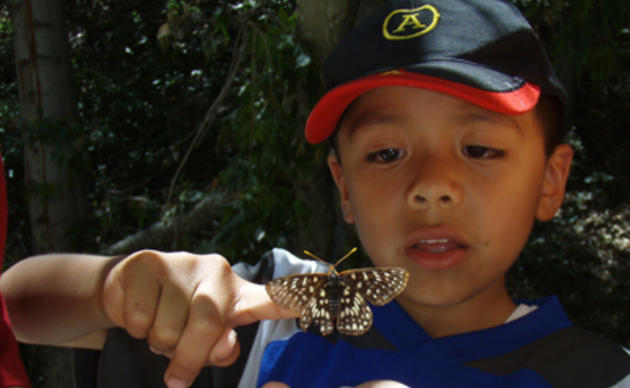 Make a gift
You can help us continue to deliver this outstanding programming to the Los Angeles area by making a generous gift today. Thank you!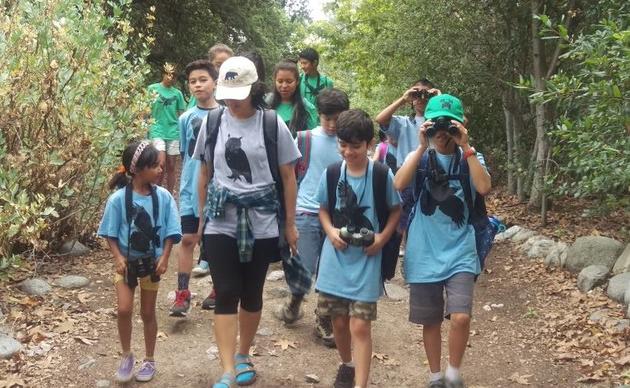 Volunteer with us
Giving just a little bit of your time can make a big difference to the success of our center.