Programs
Tracking our resident and migratory birds in Debs Park
What is birdbanding? Birdbanding is the practice of attaching small, individually numbered metal or plastic tag to the leg or wing of a wild bird to enable individual identification. This helps in keeping track of the movements of the bird and its life history.
Why do it? Identifying individual birds in a large open space like Debs Park can greatly aid scientists in studying how wildlife cope with fragmented, urban habitats. This data is especially important as habitat is becoming increasingly fragmented due to development and climate change. Each community scientist involved in the project is essentially a research assistant to biologists doing real-world research.
Does it hurt the birds? The mist-nets that catch the birds are very lightweight and generally leave the birds unscathed. The band itself is lightweight and fitted appropriately to the leg, will not affect the bird in any way. Some potential bird-mates might even prefer the new "bling".
How can I start? Tom Ryan, an ornithologist (bird biologist), Audubon Staff, and some of our experienced volunteers will demonstrate and teach you over multiple sessions how to setup and monitor mist-nets, carefully remove birds, and take measurements. It might take one or two sessions before you get to hold a bird in your hand, but it will take time to learn the ropes.
Email debspark@audubon.org for inquiries about the banding program.
How you can help, right now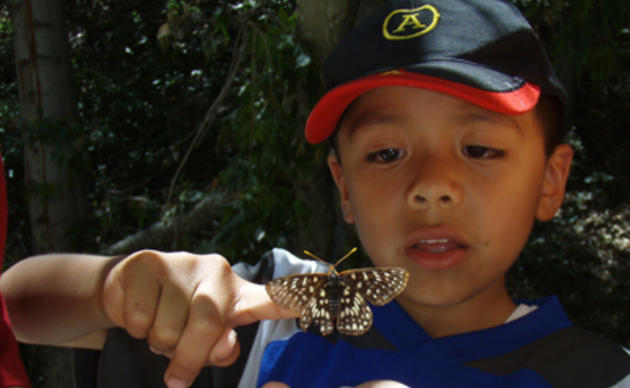 Make a gift
You can help us continue to deliver this outstanding programming to the Los Angeles area by making a generous gift today. Thank you!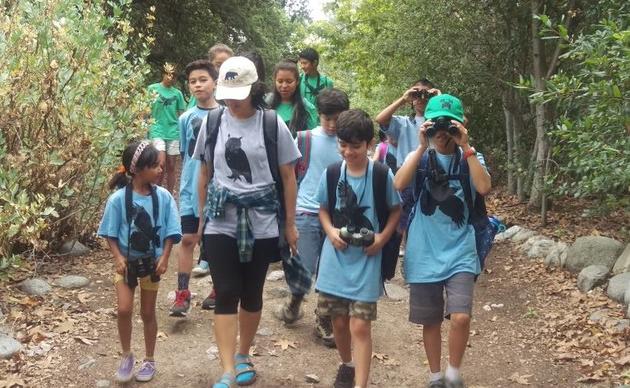 Volunteer with us
Giving just a little bit of your time can make a big difference to the success of our center.