On Saturday, February 1st, Center Director Marcos Trinidad led a bird walk along the LA River. Around 10 birders from the community came to check out he avian action along the LA River. We started our walk at the Lewis MacAdams Riverfront Park and headed upstream. Along the way, birders were able to catch a glimpse of some cool birds including red breasted merganser, an osprey, belted kingfishers, and black-throated gray warblers.The highlight of the day was getting a rare peak at the osprey behavior along the river. We caught a sight of an osprey flying around and going into the water and taking a short bath before flying back to its perch.
Many of the birds we see along the LA River use the river as a stop over site in their migration to their breeding sites up north. The LA River serves as a rest stop for these birds to munch, rest, and refuel before their long trip back north.
Our bird walks along the LA River provide a great opportunity to learn about shorebirds and other birds who call the LA River home. Join us on the first Saturday of every month along the LA River and increase your bird knowledge!
Our next LA River Bird Walk will be on March 7th starting again at the Lewis MacAdams Riverfront Park. We hope to see you there!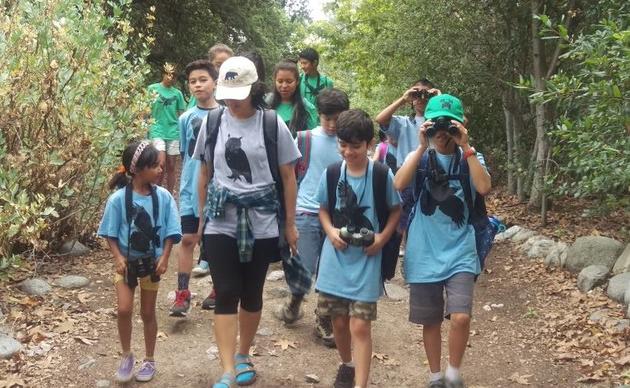 Support our work
Help us bring the beauty of nature to the Los Angeles Area by making a generous gift today!