Programs
An Arroyo EDventure
Summer Camp 2018
Panther Ridge Farm and the Audubon Center at Debs Park present:
An Arroyo EDventure Summer Camp 2018
A nature and place-based exploration for ages 7-12!
*REGISTRATION COMING SOON!!!*
The Audubon Center at Debs Park and Panther Ridge Farm have partnered to present: An Arroyo EDventure Summer Camp 2018! Each week, children ages 7-12 will explore within the 282 acres of grasslands, woodlands, and coastal sage scrub that make up Ernest E. Debs Park. With more than 140 bird species and over 100 native plant species, there's never a dull day at Debs!
EDventure Camp will run for four weeks in July, with each day marked by a different ecologically themed "EDventure" during which children will discover the incredible biodiversity of local flora and fauna found within Northeast LA, the LA River watershed, and its tributary, the Arroyo Seco. Daily themes will center around urban wildlife including plants, birds, and other non-avifauna of Debs Park. Children will engage in activities that examine plant and animal adaptations and relationships, watershed health, wildlife ecology and types of habitat, community science, habitat restoration and stewardship, environmental conservation and human impacts, the natural and cultural history of Debs Park- but most importantly, campers will have tons of fun in the outdoors!
Our day-camp EDventure curriculum is designed in support of our Panther Ridge Farm's Outdoor School's mission: to provide families with meaningful outdoor experiences that develop capacities and skills in nature to encourage self-awareness and compassion with a sense of equity and responsibility for the Earth, their community and each other throughout their lives. To achieve this we focus on hands-on learn-by-doing exploration, play, and artistic expression. Depending on the daily theme, campers may become botanists and ethnobotanists, urban agriculturalists, native plant gardeners, ornithologists, riparian rangers, conservationists, wildlife biologists, artists, naturalists, and "EDventurers", all while learning about the importance of cooperation, community and sustainability.
Our goal is to create a safe and sacred space for learning, asking questions, and sharing ideas and stories. Examples of activities in our EDventure may be shelter building, animal tracking, gardening, rope making, drumming, singing, nature journaling, silent meditation, yoga, leadership and trust-building games, food preparation and foraging, and other skills related to nature awareness and basic wilderness survival.
Both Panther Ridge Farm and the Audubon Center share the value of connecting all people to nature, and aim to intentionally and inclusively foster personal connections to the outdoors. We are dyed-in-the-wool naturalists who care about this work because we truly value spending time with community folk and acting to protect outdoor spaces and promote equal access to them.
Our Teacher Naturalists are high-level communicators and trained professionals in community building who love their work. We are committed to safety and providing an enjoyable experience for each child that is more like a Neverland adventure than a camp. We create and provide a unique blend of opportunities to experience wilderness and life skills, useful hands-on activities, creativity and child centered play. This is not Panther Ridge Farm and the Audubon Center's first "EDventure" orcollaboration. We've been around the block a few times and we have a sound history to lean on. Register, join our community and help us continue to develop the next generation of environmental stewards!
*REGISTRATION COMING SOON!!!*
For questions, contact info@pantherridgefarm.org
A Word About How We Roll…
Open Range: We spend our days roaming around the 282 acres of Debs Park. We leave behind the boundaries of fences, schoolyards and ceilings and walls, learning through play and exploration.
Unplugged: From sign-in to sign-out we're outside all day to fully immerse ourselves in nature. We're very serious about "Leave No Trace" principles, but be prepared to hose some of the environment off your child after a day with us!
Non GMO: Our instructors are trained in Nonviolent Communication and we use Council to help build and form community. This is one of the main methods we use to create agreements and resolve conflict. We ask that the children wear clothing free from brand name labels and media images. We redirect talk about TV and video/computer games with the children. We kindly ask that all electronic devices be left at home. We make every attempt to maintain a sacred toxic-free space in word, deed and material.
Artisanal: Our curriculum and activities are place-based, owing themselves to a time when all a child needed was a stick to play with to spark their imagination. We sing songs and play games from back in the day in an attempt to preserve them and pass them on to another generation. Our instructor-to-student ratios are small enough to allow us to get to know each child and the particular curiosities and areas that challenge them.
Hybrid: We do our best to model sound Earth-friendly practices by using ecologically sensitive project materials and leaving areas we visit in better shape than we found them. All of our programs incorporate restoration projects and thereby reduce our carbon footprint.
When:
Week 1 (2018): July 9-13 |8:00am – 3:30pm |(Ages 7 – 12)| 24 spots

Week 2 (2018): July 16-20|8:00am – 3:30pm|(Ages 7 – 12)| 24 spots

Week 3 (2018): July 23-27|8:00am – 3:30pm|(Ages 7 – 12)| 24 spots

Week 4 (2018): July 30–Aug 3|8:00am – 3:30pm|(Ages 7 – 12)| 24 spots
Activities: Camp activities will differ daily depending on the theme of the day. However, we strive to maintain a consistent rhythm throughout the day as outlined below throughout the weeks. Please note, if an activity happens one week it will not necessarily happen another week. Remember…this is an EDventure! If every day is specifically scheduled, it is no longer an EDventure. (The tentative activity schedule will be announced by e-mail to all participants prior to the start of camp.)
Tuition: Summer camp tuition is $475.00 per child for five days/week. This includes healthy organic snacks and all materials, supplies and any admission fees. Enrollment forms and 50% tuition are due at the time of registration to reserve your child's spot. Full tuition is due Friday, June 15th 2018. There are a small number of partial scholarships available. Please inquire at debspark@audubon.org
What to wear: Children should come to camp wearing sunscreen, sun hat, closed-toe shoes with backs that are appropriate for hiking. Clothing should be appropriate for the coolest part of the day. Dressing in layers works well for this purpose. Note: Clothing and shoes WILL get dirty, so make sure campers are comfortable and ready to get messy!
What to bring: Please bring a healthy lunch (no sugary foods please!) in a reusable container and water in a reusable bottle. Please label all items with your child's name!!!
Media/Toys: Our goal is to give the children an opportunity to step outside of the modern world in order to connect deeply with each other and nature. Our request is that the children wear clothing free from brand name labels and media images. We ask that each family curtail as much as possible, the child's media exposure (TV/video games) on the nights before they come to camp. Please do not bring electronic items from home as they are not allowed and if they are brought to class they will be stowed away until the child is picked up.
Drop off and pick-up: Drop-off is at 8:00AM, and pick-up is at 3:30PM at 4700 N Griffin Ave, Los Angeles, CA 90031 (if parking lot is full, find ample free parking on Griffin Ave and enjoy a beautiful walk through the chaparral along the driveway). We will not offer any options for early drop-offs or late pick-ups, as we do not have the staff capacity for extended care. We greatly appreciate your cooperation and support.
Please read all of the information below before applying:
Registration: (COMING SOON)
When registration opens, enrollment will be handled on a first-come, first-served basis. There is no registration fee; however, a 50% deposit is required along with your registration forms. Full tuition is due Friday, June 1st 2018.
To register, please follow the links below to begin your child's enrollment. Registration is not official until the forms and full payment are received. Payments can be made via PayPal on the website or mailed in with your registration forms.
Registration is not official until your forms and full payment is received.
We anticipate our camp filling very quickly. There is no guarantee that a space will be available when we receive your application. We will do our darndest to keep our website updated when we no longer have spaces available. When that happens, you may still submit an application and will be placed on the wait list, however DO NOT send a payment. If you are admitted from the waitlist, payment is due within one week of notification.
Cancellation Policy:
For cancellation less than two weeks prior to camp, or non-completion of camp, no refund will be provided. This is necessary due to the small size of our class and is needed in order to cover costs. Thank you for your understanding and support.
Thank you and we hope you "EDventure" with us!
How you can help, right now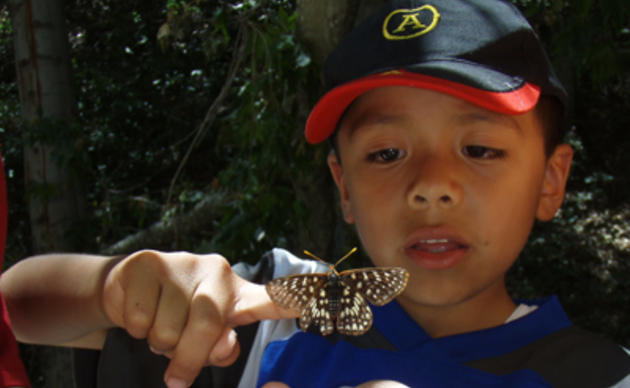 Make a gift
You can help us continue to deliver this outstanding programming to the Los Angeles area by making a generous gift today. Thank you!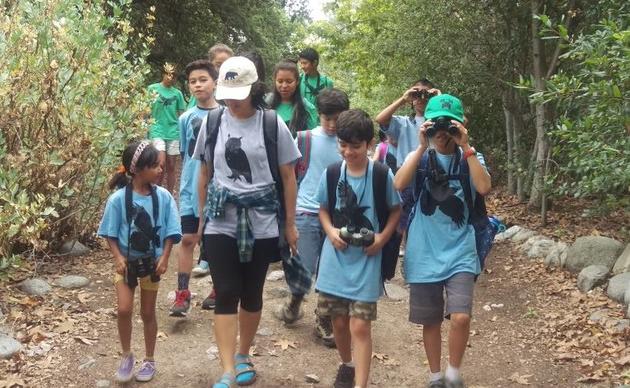 Volunteer with us
Giving just a little bit of your time can make a big difference to the success of our center.