About
Our Staff
Meet the team
Marcos Trinidad, Audubon Center at Debs Park Center Director
Marcos has been at the Audubon Center at Debs Park for nearly four years, and during that time has nurtured a growing community of volunteers, youth and community partnerships; implemented a facility and grounds improvement plan; and partnered with the National Parks Service to establish a vibrant native plant nursery.
Born and raised in Northeast LA, Marcos has deep roots in the community. Prior to coming to Debs, he served as Director of Audubon Youth Environmental Stewards (a program of the Palos Verdes/South Bay Audubon Society), where he engaged and inspired youth to connect to nature and their community through restoration and volunteer projects. He has also spent time as a Biology Technician for the U.S. Forest Service and an Urban Forester for organizations such as Northeast Trees and TreePeople. Marcos' formal education is in geology and anthropology.
Estefania Palacio, Communications and Development Associate
A newcomer to Los Angeles, Estefania fell in love with the Audubon Center at Debs Park as soon as she saw it, quickly fostered a growing interest in urban environmental justice movements and issues around park accessibility. While she grew up in cities, Estefania's fondest memories include rescuing small animals and going on hikes at Miami's Fairchild Tropical Botanical Gardens and Georgia's Amicalola Falls with her dad and younger brother.
Having served as a temp in 2017, Estefania is happy to return to the Audubon Center at Debs Park as the Communications & Development Associate. Her responsibilities include updating our newsletter with cool and exciting updates, working with local partners, and the Center's social media. She's also the point of contact for room reservations and operations questions about the Center.
Working at the front office of the Center, Estefania is lucky to spend her free time playing with our snakes Fluffy and Rex, as well as catching great views of our native bird species. She invites you to stop by, say hello, and watch the snakes swim in our pond (it's awesome)!
Cindy Castaneda, Conservation Program Coordinator
Cindy's passion to identify and provide protection for species and their habitat led her to pursue a master's degree in Biology at California State University of Los Angeles (CSULA). As a graduate student she studied the relationship between gene flow and landscape variables in amphibian species of special concern in coast redwood forest.
As a former Ecology Teaching Associate at CSULA, she explored the interaction of organisms with their environment at the individual, population, and ecosystem scales.
In the past couple years, Cindy's fervor for conservation made her a dedicated volunteer on restoration projects at the Audubon Center.
Her devotion to conservation continues as the newest addition to the Audubon Center at Debs Park Team in her role as Conservation Program Coordinator. She hopes to use her skills and knowledge to help the wilderness areas of Debs Park continue to provide an invaluable outdoor recreational opportunity for the community and habitat for native species.
Natasha Khanna, Field Organizer
Natasha is Audubon California's new field organizer for Southern California. While she will be serving as the liaison to Southern California chapters, Natasha will be helping to build local advocacy on a variety of issues, with climate at the top of the list.
In the past, Natasha has volunteered here in the Los Nogales nursery and interned with the Palos Verdes/South Bay Audubon Society's YES program. She comes to us from the Special Service for Groups Alliance, where she served as case manager, connecting clients to mental health services. She was also a program coordinator and outreach consultant for the Asian Pacific Policy and Planning Council in Los Angeles. In her free time, Natasha likes to play soccer and practice yoga and mindfulness.
Plus our partner organization staff members
Justin Yee, Urban Waters Ambassador and Nursery Co-Manager
Justin began working for the National Park Service in 2014 conducting vegetation monitoring and invasive plant removal in the Santa Monica Mountains. In 2015, Justin began re-activating Los Nogales Nursery with the help of NPS and Audubon staff, growing several thousand plants, training volunteers, and transforming degraded parkland into native habitat. Through his work at the NPS, Justin hopes to cultivate public appreciation for our natural landscapes as well as LA's urban ecology.
Currently, Justin coordinates the Urban Waters Federal Partnership, a coalition of federal agencies, state and municipal agencies, NGO's, and community organizations whose common goal is to revitalize and restore the Los Angeles River. Justin's 'enabling' role is to connect needs, resources, and partnerships to the group of 40+ stakeholder institutions.
How you can help, right now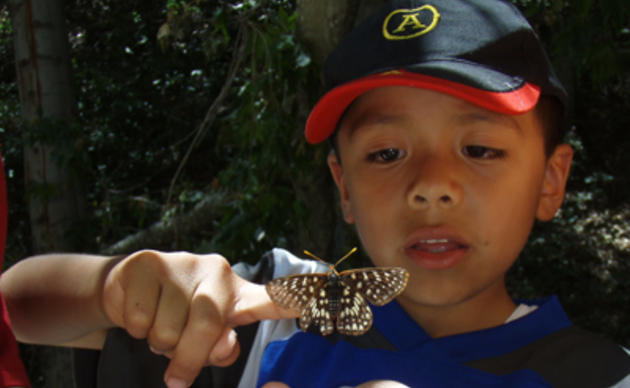 Make a gift
You can help us continue to deliver this outstanding programming to the Los Angeles area by making a generous gift today. Thank you!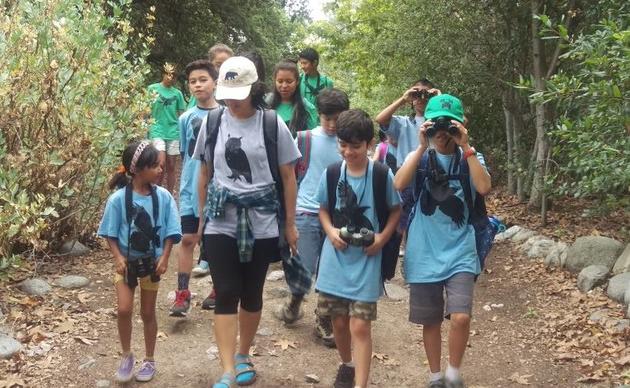 Volunteer with us
Giving just a little bit of your time can make a big difference to the success of our center.